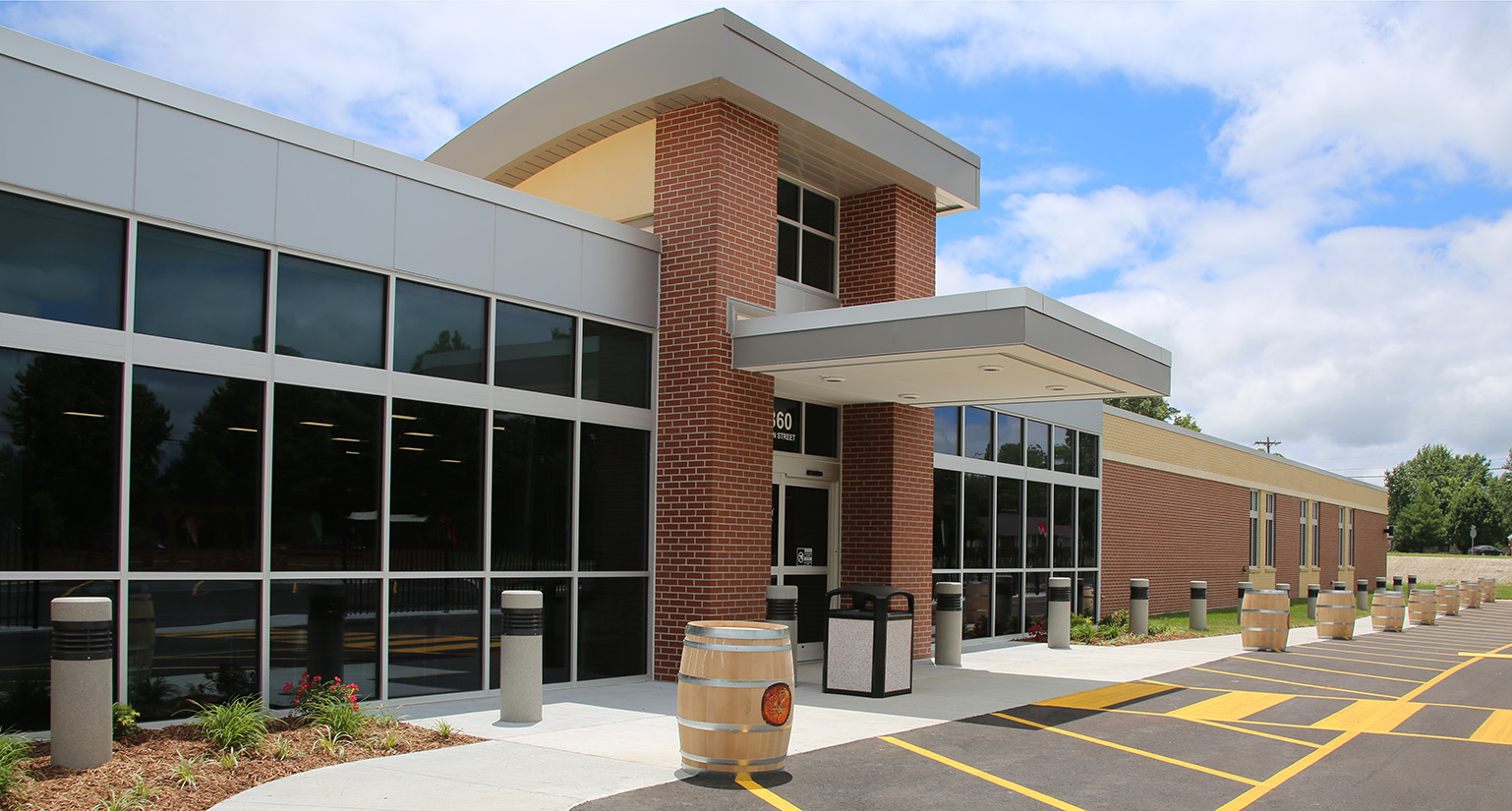 Match#: 192526
Intern Positions: 1
Services provided range from brief individual, group or family counseling dealing with issues such as depression and anxiety to long-term care and support for adults with serious mental illness and children with serious emotional disturbances. Psychology Interns at Compass Health sites utilize both hands-on training as well as web-based training programs. The agency offers a full training library of web-based programs for the interns and staff to access as they are able based on their licenses/interests. Interns are provided with their own office space complete with computer and access to the internet and printer. Each location is equipped with the testing and training materials necessary for the interns to complete the requirements of their training year.
Interns at this position will spend all of their time at the office in Lebanon. At this location interns do traditional outpatient therapy with individuals, couples, and families; psychological assessments; and triage for walk-ins.
Primary experiences at this site include:
Outpatient Therapy (Individual, Couples, Family)
Assessments
Triage
It should be noted that Lebanon is approximately 1 hour from Springfield, Missouri where interns must travel to monthly didactics.
Due to regulations for Compass Health, incoming interns are required to attend orientation prior to their internship start date. Orientation includes a general introduction to the organization, customer care, and Information Technology information (such as the Essential Learning trainings throughout the year), CALM training (restraint and seclusion), NIMS training (disaster training for emergencies or evacuation), and a day covering the Stop and Think program (evidence based program for working on the pre-adolescent unit).  Compass Health only interns have multiple orientation date options to choose from. General orientation for Compass Health is conducted in Rolla, Missouri (1 hour from Lebanon) on the first full week and the third week of every month. Orientations are not conducted on weeks split between two months. Interns in this position may choose which orientation they wish to attend based on their available schedule. Depending on scheduling, interns may also choose to attend the general orientation in Columbia, MO (2 hours from Lebanon) on the second or fourth weeks of each month or in Clinton, MO (2 hours from Lebanon) each week. Interns will be reimbursed at least $250 for travel expenses related to attending this orientation. Cost reimbursement above and beyond $250 is subject to site approval.
For more information about services provided at this location see the following link: Lebanon
Primary Supervisors
Deborah R. Frost, Ph. D.

Vice President of Operations
*Supervisor for interns at sites in Rolla, Cuba, Waynesville, and Lebanon, MO
Dr. Frost began her tenure with Compass Health (formerly Pathways Community Health) in 2001 as a licensed Psychologist and more recently as the Director Special Projects. As the Vice President of Operations she oversees operations, program coordination, and community relations. In addition, Dr. Frost is responsible for forging the organization's process between clinical service delivery and technology. She teams closely with senior managers in an effort to develop new business opportunities. Dr. McKee completed her Doctorate at West Virginia University and was classically trained in Behavioral Therapies and Geriatric Psychology. She completed her doctoral internship at the Brockton VA/Harvard Medical School and specialized in Medical Psychology prior to relocating to Rural Missouri. She is published in several American Psychological Association texts and Periodicals in the areas of Geropsychology and Medical Psychology. She also serves as Vice President of the Anasazi Software National Alliance (ASNA).
Cathy Grigg, Psy.D.
*Supervisor for interns at site in Lebanon, MO
Dr. Grigg is a 2004 graduate from the School of Professional Psychology at Forest Institute. She is currently employed as the Director of Psychiatry Services for Compass Health (formerly Pathways Community Health). In addition to her responsibilities in this role, Dr. Grigg is also responsible for the training program related to doctoral level psychological trainees. She provides supervision of psychological interns and residents, as well as the coordination and provision of psychological assessment services and disability evaluations for the central service region for Compass Health. She has worked for Cross Country Education providing seminars on Compassion Fatigue. She has traveled with IMET (International Medical and Educational Trust) as a volunteer providing training to teachers, counselors, psychologists and psychiatrists on how to work with traumatized children through the Teachers as Therapists program, developed by Dr. Arshad Husain.
Sara Wilson, Psy.D.
*Supervisor for interns at site in Lebanon, MO
Dr. Wilson completed her Psy.D. in Clinical Psychology from The School of Professional Psychology at Forest Institute. She is a licensed psychologist in the state of Missouri.
Example Schedule
Interns with Compass Health will generally work a Monday – Friday schedule from 8:00 am – 5:00 pm each day. No weekend work or after hours on-call is required.
Site schedules are a general guideline and interns may be required to make themselves available at other times as needed.
Treatment Modalities
Example treatment modalities for this rotation (as listed by APPIC):
Assessement
Individual Intervention
Couples Intervention
Family Intervention
Group Intervention
Consultation/Liasion
Crisis Intervention
Brief Intervention
Long-Term Intervention
Primary Care
Evidence-Based Practice
Supervised Experiences
Example supervised experiences (as listed by APPIC):
Health Psychology
Women's Health
Eating Disorders
Learning Disabilities
Developmental Disabilities
Assessment
Serious Mental Illness
Anxiety Disorders
Trauma/PTSD
Sexual Abuse
Substance Use Disorders
Multicultural Therapy
Religion/Spirituality
Supervision
Empirically-Supported Treatments
Integrated Health Care – Primary
Patient Populations
Most of our clients served are Caucasian, chronically mentally ill, and/or lower SES. Some locations closer to larger cities also serve a diverse range of ethnic groups, with higher levels of education and SES. We serve the lifespan with respect to therapy and assessment. The following table shows a breakdown of some patient demographics across the entire Compass Health agency:
Patient Demographics
Total number of clients (agency wide)

175,000

Elderly

10%

Adults

40%

Adolescents

20%

Children

30%

African American

10%

Caucasian

70%

Hispanic/Latino

5%

Asian/Pacific Islander

3%

American Indian/Alaska Native

2%

Multiethnic or None of the Above

10%
Patients at our locations often have to deal with barriers such as transportation, cost, and childcare. Typically, our areas served do not have public transportation, and thus the cost of a vehicle and gasoline, as well as car insurance, can cause difficulty. In addition, many of our clients do not have access to affordable childcare, which is also a barrier to them receiving treatment. Most commonly seen diagnoses at this office location include major depressive disorder, anxiety disorders, PTSD, various personality disorders, variety of psychotic disorders, and substance use disorders.
Example patient populations (as listed by APPIC):
Children
Adolescents
Adults
Older Adults
Families
Outpatients
LGBTQI+
Ethnic Minorities
Spanish-Speaking
Rural
Low Income
Homeless