Four County Counseling Center
Main Center, Logansport, IN
IU Health Primary Care Office -Tipton, IN
IU Health Arnett Physicians Family Medicine - Frankfurt, IN
Pulaski Memorial Hospital Addition - Winimac, IN
Message from Dr. Dershowitz
Match #'s
228811 (Traditional)
228813 (IHC – Grant Funded)
Traditional Internship positions: 3
IHC Grant Funded positions: 3
Our Mission
The mission of Four County Counseling Center is to empower person-centered recovery directed toward independence and integration. The mission statement is supported by the site motto, "Better Care, Better Together," and site vision, "Achieving Emotional Well-Being and Independence."
About Our Site
Four County Counseling Center is a non-profit Community Mental Health Center serving the communities of North Central Indiana for over 40 years. We proudly serve over 8000 clients annually. Spanning 7 counties, we have 1 inpatient psychiatric unit, 4 residential programs, 8 outpatient satellite locations, 1 accredited Clubhouse, and 8 micro-neighborhood clinics. Four County has embedded clinicians throughout our counties served in hospitals, federally qualified health centers, corrections, and schools. In fact, we currently serve over 24 school corporations and approximately 80 school buildings! Counties we serve include Cass, Miami, Pulaski, Fulton, Howard, Tipton, and White counties. Community-based services include case management, home-based, Assertive Community Treatment (ACT), school-based, recovery coaching, emergency services, supported employment, and care navigation. Four County is deeply committed to increasing access to a continuum of care while integrating physical and behavioral health and well-being. Our goal is to provide Better care, for Every consumer, in Every community, EVERYTIME!
If you want to learn more about Four County check us out on Twitter @FourCounty_CEO and Facebook and LinkedIN search "Four County". Our Website is www.fourcounty.org.
Training Opportunities
The primary goal of the internship at Four County Counseling Center is to guide interns in their development from students to entry-level, professional psychologists. In order to accomplish this, Four County offers two different types of training opportunities: Traditional and IHC Grant Funded. The traditional internship training experience is designed to prepare interns to serve a broad spectrum of individuals in terms of age, cultural, diagnostic, and level of functioning inherent in a rural setting.
While Four County is predominantly rural servicing, we are just a hop, skip, and jump from larger metropolitan areas such as Indianapolis, Lafayette, and Kokomo. Servicing rural populations means be ahead of the curve on telehealth services. When you interview ask us about telepsychology options during your internship year!
More detailed information regarding this traditional internship experience with Four County can be found here: Traditional Internship Positions
For the Integrated Health Care Grant Funded positions, Four County Counseling Center has partnered with two hospitals/physicians networks through which they provide an internship experience in an Integrated Healthcare setting. This experience is part of a HRSA BHWET grant to increase the psychology workforce in rural and/or underserved areas.
More detailed information regarding these IHC Grant Funded positions with Four County can be found here: IHC Grant Funded Positions
It should be noted that monthly didactic training is located at the Four County main office location in Logansport, IN. Depending on office assignment, interns may be required to travel anywhere from 1 hour to 30 minutes for monthly didactic training if not assigned to the Logansport office. Four County Counseling Center is a member of the National Health Service Corps (NHSC) loan repayment program.
In addition to the information provided on this page, you can watch the recording of the interview with our Director of Operations and Dr. Dershowitz here:
Aimee Dershowitz, Psy. D.,HSPP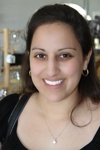 Dr. Dershowitz is the Great Lakes Region Site Training Director for Four County and the NPTC Director of Diversity Enhancement. She received her masters and doctoral degrees in clinical psychology from the University of Indianapolis in 2010 and 2013 respectively with concentrations in Child and Adolescent Psychology and Health Psychology. She completed her predoctoral internship at the Family Psychological Center in Harrison, Arkansas, a member of the National Psychology Training Consortium. Dr. Dershowitz completed her postdoctoral residency with Midwest Assessment and Psychological Services in partnership with Four County Counseling Center. She is currently working as a licensed psychologist with Four County Counseling Center. Dr. Dershowitz specializes in working with children and adolescents with a wide range of presenting problems, including autism spectrum disorders, anxiety, depression, trauma, ADHD, oppositional defiant disorder, conduct disorder, and others. Additionally, she provides individual therapy and couples counseling with adults whose presenting problems include anxiety, depression, personality disorders, trauma, severe mental illness, and developmental disabilities. Lastly, she provides psychological testing services to children and adults assessing cognitive ability, parenting fitness, personality structure, ADHD, and autism spectrum disorders, among many other referral questions. She practices utilizing an eclectic theoretical orientation, primarily consisting of interventions from cognitive behavioral therapy, humanistic/person-centered therapy, and behavioral therapy.
Salary, Benefits, and Support
Salary for the 2020-2021 Training Year:
Traditional Internship Positions: $30,000
IHC Grant Funded Positions: $28,352
Benefits provided at this site include:
112 hours of PTO (vacation / sick leave)
24 hours of Professional Development
Discounted health insurance
Vision insurance
Dental insurance
Professional liability insurance (for those not already covered)
Support with mid-level licensure during the intern year
Four County observes the following 8 holidays:
New Year's Day
Memorial Day
Independence Day
Labor Day
Thanksgiving Day
Friday after Thanksgiving
Christmas Eve
Christmas Day
Interns with Four County are provided with access to clerical staff that serve support functions and who will be available to assist interns. Interns will have dedicated office space that they can use, but may need to share that office space on days they are not scheduled to be seeing outpatient clients. They are provided with computers, office supplies, and desk phones.
More information about the Support and Benefits offered in each of our regions can be found here.
Background Checks
Four County Counseling Center conducts background checks on all interns. Please note the following conditions that would result in the site needing to break a match with an intern:
Felony conviction in last 10 years.
Failed Drug Screen [test positive for drug use]
Any failed Child Protective Services Check – meaning they have a record of child abuse/neglect.
Any conviction for Operating While Intoxicated in last 3 years [DUI or DWAI – Driving while Ability Impaired if more than 6 current points on license].
Intern Selection Process
All intern applicants will be considered for placement, though receipt of a Master's degree is required at this site (rather than education-equivalent). Licensed or license-eligible applicants are preferred. Application for licensure will be required if the intern is not already licensed. Candidates are expected to have skill sets commensurate with applicants at the pre-internship level. A successful candidate will be one who is looking for a challenging work environment. Exceptional self-assessment skills are expected and are viewed as necessary for appropriate professional development. Candidates should possess good psychological-mindedness, be prepared to take risks, and be open to learning opportunities. They are expected to be dependable, prepared, curious, non-defensive, and motivated. Interviews may be conducted over the telephone or by teleconferencing. However, it is preferred that interviews take place face-to-face so that interns and the training site can determine the best fit. Those candidates not invited to interview will be notified by letter.
 IHC Grant-Funded Positions Only: Due to the requirements of the HRSA grant, any intern applicants for the IHC-Grant Funded positions must be citizens of the United States, a noncitizen national of the United States, or a foreign national who possesses a visa permitting permanent residence in the United States. Individuals on temporary or student visas are not eligible to participate. Please note that this requirement only applies to the Grant-Funded positions and not the traditional positions available at each of our sites. If you have any questions about eligibility for the program, please contact Katherine Dixon at kdixon@psychologyinterns.org.
Interview Day
In order to reduce the travel expense associated with interviewing, all participating NPTC sites participate in a Universal Interview day in Springfield, Missouri. Interviews can also be arranged at other times and places and Skype interviews are also possible. Please be aware that on-site tours are not a part of this interview process. However, some sites may approve a site tour at a later date if requested by the prospective intern. The ability or inability to attend a site tour at another time will not impact match rankings and this is not an option available at all locations.