Family Psychological Center, PA.
Interview with Dr. Nichols
Match # 192518
**PLEASE NOTE: THIS SITE IS INACTIVE FOR THE 2022-2023 TRAINING YEAR
Internship positions available: 1
Our Mission
The mission of Family Psychological Center is to provide intensive, supportive training in practicing generalist outpatient clinical psychology in a rural setting.
About Our Site
Family Psychological Center, P.A. (FPC) is a private practice facility located in Harrison, Arkansas that provides outpatient psychological services in a rural context with a surrounding population of 75,000. FPC receives referrals primarily from physicians, public schools, judges, juvenile services, local faith-based organizations, and the Arkansas Department of Human Services. Other referral sources include attorneys, the Social Security Administration, the Department of Veterans Affairs, and the Arkansas Division of Developmental Disabilities Services. Populations served include children, adolescents, adults, and seniors with a wide range of presenting needs. Harrison and its surrounding communities enjoy ever-increasing levels of diversity in religious, socioeconomic, and ethnic domains. A growing Hispanic population in our area provides the valuable opportunity to work clinically with a culturally diverse population. Harrison also is known for its low crime rates, excellent access to primary medical care and medical specialists, and among the highest-rated public school systems in Arkansas. In addition, our area boasts some of the state's best outdoor recreational opportunities, including highly-rated water recreational and fishing lakes, the one-of-a-kind scenic Buffalo National River (for kayaking, swimming, and fishing), hundreds of miles of pristine state and federal hiking trails, and numerous regional shopping, sporting and entertainment venues in Fayetteville-Bentonville, Branson, and Little Rock–only a short drive away.
For a video tour of the site go here.
Training Opportunities
Training opportunities are varied and include assessment of a range of clientele and presenting problems, not only through the outpatient clients but also through the site's evaluation contracts with area public schools. Interns have the opportunity to work with clients with diverse age, cultural, linguistic, and socioeconomic backgrounds, including training in providing culture-fair assessment and treatment for ELL students. On average this center serves 70 clients per week with diagnoses ranging from anxiety, mood, and trauma-related disorders in adults to neurodevelopmental, mood trauma, autism spectrum disorder, and disruptive behavior disorders in children and adolescents. Interns will have the opportunity to attend the Trauma-Focused CBT training in Little Rock. Training at this site will follow two modules described in more detail below: Psychological Assessment Module and Psychotherapy Module
Psychological Assessment Module
Psychological assessment is a core emphasis of the internship. Training is focused on providing a diverse range of experience to hone the intern's assessment skills. Evaluations include psychoeducational assessments for children and adolescents in local school districts, treatment-focused assessments for therapy clients, assessment of adults with developmental disabilities, and guided participation in forensic evaluations for local courts. Assessments will address cognitive, academic, emotional, behavioral, personality, and developmental functioning. Experience with a wide range of assessment techniques and instruments is available. Interns are expected to complete a minimum of 50 full psychological batteries during the year. Supervision and guided participation in evaluations will focus on a careful review of collateral documentation, developing rapport, best practice interviewing techniques, focused diagnostic questioning, test administration and interpretation, report writing skills, and treatment planning. Interns will be closely supervised in the administration and interpretation of a wide range of assessment instruments during the year. As competency is gained with core test instruments, interns enjoy greater autonomy as well as the opportunity to expand their assessment skills into more specialized psychological tests in their interest area.
Psychotherapy Module
In addition to assessment, interns will spend approximately five hours per week providing outpatient therapy services in the office to children, adolescents, and adults. Interns may also have the opportunity to co-facilitate a trauma-related group. Patients are selected to provide interns with a generalist experience and will include a variety of presenting problems as well as the opportunity to provide individual and family therapy. Interns will also have the opportunity during the year to complete formal training in Trauma-Focused CBT for children and adolescents.
Secondary involvement in forensic evaluations (e.g., risk assessment, parenting capacity) can also be expected. Interns have scheduled weekly supervisory sessions, in addition, to open access throughout the week to their primary supervisors in the event that special training issues or unplanned client crises arise. Case formulation and supportive supervision from multiple theoretical orientations and treatment modalities, including cognitive-behavioral, client-centered, and interpersonal approaches, are provided by supervisors.
Rotation Schedule
Interns at Family Psychological Center will typically work from 8:00 am – 5:00 pm on Mondays through Fridays. Travel to local public schools to conduct assessments will be required at this site.
APPIC Training Experiences
Treatment Modalities
Supervised Experiences
Patient Population
Family Psychological Center is located in the country seat of Boone County, a rural, underserved area of Northcentral Arkansas with considerable income and educational diversity. There is also a growing Hispanic population in the areas surrounding Harrison. One of the barriers that patients face include a lack of adequate psychiatric providers in the area.
Interns at this site have the opportunity to work with clients with diverse age, cultural, linguistic, and socioeconomic backgrounds, including providing culture-fair assessment and treatment for ELL students. This site sees diagnoses ranging from depressive and anxiety disorders in adults to ADHD, depression, and disruptive behavior disorders in children.
Site Training Director
Charles Nichols, Psy. D.
Dr. Nichols is the training director of Family Psychological Center, P.A. He established FPC in 2000 with the goal of providing generalized psychology services in a comfortable, family-centered atmosphere. Dr. Nichols earned a master's degree in counseling (Marriage and Family Therapy) at Assemblies of God Theological Seminary in 1995 and his doctoral degree in psychology (Clinical Psychology) in 1999 from Forest Institute of Professional Psychology. Dr. Nichols completed his Pre-doctoral Internship at Cook County Jail (Chicago, Illinois) and his Residency in private practice at the Mental Fitness Center. He is a licensed clinical psychologist in the State of Arkansas and a provider for Medicaid, Medicare, and numerous private insurance companies.
As the Training Director and primary supervisor at Family Psychological Center, Dr. Nichols provides clinical supervision of psychological interns and residents. Dr. Nichols has worked with clients in a range of settings, including acute psychiatric units, residential facilities, private practice, and correctional institutions. His interests are in ADHD, learning disabilities, cognitive-behavioral therapy, and forensic assessment. He is a member of the Allied Health Staff at North Arkansas Regional Medical Center. His supervision is geared toward providing students with enhanced differential diagnostic skills through focused interviewing, careful observation, and psychological testing. His theoretical orientation is best described as integrated.
Primary Supervisors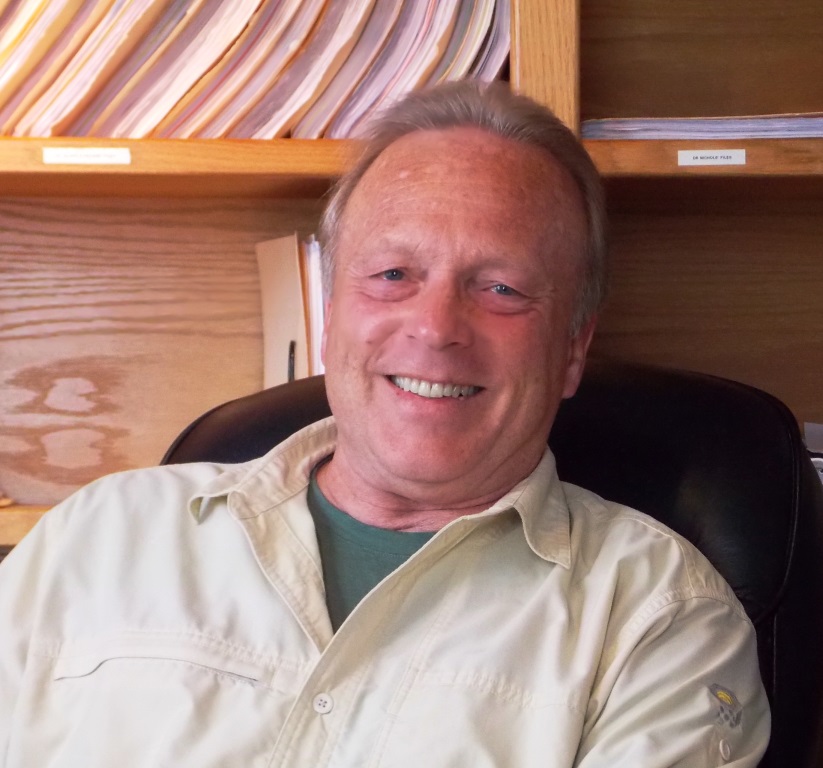 Phil Brown, Ph. D.
Dr. Brown is a seasoned psychologist who has practiced in a variety of organizations, including a state hospital, community mental health centers, and private practices. He consults closely with health professionals, including psychiatrists and physicians from the Harrison area. His Ph.D. was earned from the University of Oklahoma, and he has been a licensed psychologist in Arkansas since 1998.
Life in Harrison, AR
 Living in Harrison, Arkansas, brings many advantages unique to small-town America. The area is known for peaceful, rolling hills, abundant wildlife, scenic overlooks, and miles of trees, lakes, hiking trails, clean streams, and open sky. The friendly people of the area are community-minded and supportive, likely to strike up a conversation with anyone. Harrison also provides an opportunity to leave behind crowded commutes and parking lots for slower, spacious residential and commercial areas, and open scenic roadways. Education is highly prioritized as evidenced by highly rated public and private schools, dedicated educators, and the availability of vocational and undergraduate training programs. Harrison is also a hub for healthcare for people living in the six-county area, boasting experienced and diverse primary and secondary healthcare providers and practices. Entertainment opportunities are available in the form of several annual festivals, high school and college sporting events, live theater performances, cinema, concerts, shopping, dining, and myriad outdoor adventures. Diversity infuses energy into the area, including people from varied social, religious, cultural, and socioeconomic backgrounds. If shopping and entertainment in a larger setting is necessary, Harrison is a short drive from several larger cities, including Bentonville-Rogers, Little Rock, Branson, and Springfield. Finally, compared to expensive cities, the cost of housing, transportation, property taxes, and goods and services are much more affordable in Harrison.
Salary, Benefits, and Support
Salary for the 2022-2023 Training Year: $30,000
Benefits provided at this site include:
80 hours (10 days) vacation
32 hours (4 days) of sick leave
24 hours (3 days) of Professional Development
Discounted health insurance
Free Long-Term Disability
Flex spending account (free to intern, but no site contribution to plans)
Professional liability insurance (for those not already covered)
Mileage reimbursement for travel (32 cents per mile over 20 miles)
Family Psychological Center observes the following 7 holidays:
New Year's Day
Independence Day
Labor Day
Thanksgiving Day
Christmas Eve
Christmas Day
New Year's Eve
FPC provides extensive clerical and technical support to trainees. Clerical staff to professional staff is kept at a 1:1 ratio. Clerical staff provides a range of services, including professional calendar/appointment management, phone services, insurance, and private pay billing, invoicing agencies contracted with FPC, and general document management. Interns are provided with a dedicated office that is not shared with other staff. Technical support includes computer-administered scoring of most testing instruments by trained clerical staff members and a range of contemporary digital devices that improve the efficiency of the trainees' time.
Please note that available benefits and observed holidays are subject to change. Site will review all benefit information for the training year during orientation for matched interns. More information about the Support and Benefits offered in each of our regions can be found here.
Employment Requirements
Though not part of the regular onboarding process, Family Psychological Center reserves the right to perform a background check if deemed necessary.
Intern Selection Process
When considering the application and interview process for ranking of potential interns, Family Psychological Center looks for the following primary criteria:
Quality of references
Writing style in letters and application materials
Graduate program GPA
Interest in private practice
Number of testing hours accumulated
Types of test instruments administered
Experience and preference for rural settings.
While not required, an intern who is fluent in Spanish would be of benefit for this area.