Noblesville Outpatient Serices - Noblesville, IN
Carmel Outpatient Services - Carmel, IN
Aspire Indiana Health - Anderson, IN
MATCH #: 228812 (IHC – Grant Funded)
IHC Grant Funded positions available: 1
About Our Site
The ABOUT INDIANA project is a Primary Care Psychology Training & Workforce Solution for Indiana. This initiative by the National Psychology Training Consortium (NPTC) has goals to increase: Access to Behavioral Health services that are Original and occur in Underserved communities by Trainees in Indiana. The overall goal of this project is to establish a viable long-term and sustainable behavioral health workforce solution for rural/underserved counties in Indiana via doctoral psychology internships. Utilizing the Professional Track of the Behavioral Health Workforce Education and Training Program (BHWET), the Project establishes sustainable training placements of doctoral psychology interns in underserved primary care settings. This Project will place ten (10) new full-time doctoral psychology interns each year of the grant, serving 40 participants during the entire project period. These interns will be placed full-time at primary and experiential partner sites where they will integrate with physicians, nurses, and other healthcare professionals while providing behavioral health services. The integrated care training experiences offered at the partnering agencies include FQHCs and medical centers that provide training and experience in integrated care for many fields including psychology, psychiatry, and social work. NPTC-Great Lakes has been training psychology interns for the past four years, however, the partnering agencies have collectively decades of experience running individual psychology internships, masters-level practicum training for counselors and social workers, and FQHC and medical center training for each along with psychiatry in an integrated setting.
ABOUT Indiana builds on a robust APA-Accredited internship consortium Project, which is administered by NPTC, a 501 (c) (3) non-profit entity that specializes in rural and underserved workforce development for doctoral psychology interns. The Project adopts the Plan-Do-Study-Act (PDSA) model of Rapid Cycle Quality Improvement (RCQI) and utilizes monthly, quarterly, and yearly data to improve all aspects of the Project. This Project will be carried out by NPTC in conjunction with three other primary partners that function as Community Mental Health Centers in rural Indiana counties and additional experiential partners such as Federally Qualified Health Centers (FQHCs) and free health clinics.
Aspire Indiana is operating as one of the five primary partners of this project and operates its own Federally Qualified Health Center where IHC interns will provide services. These integrated health care interns will specialize in working in a community primary care setting as part of a team including physicians, nurse practitioners, medical assistants, nurses, social workers, pharmacists, and community health workers. The emphasis will be not on merely practicing psychology within the same clinic, but in helping the team treat the whole person, addressing the behavioral interventions that can augment medical care. The emphasis will be on short-term assessment and therapy, crisis intervention, and psychoeducation. There may be opportunities for community outreach. In addition to the two days a month of didactic training that other interns receive, these interns will have an extra day per month of training specific to integrated health care.
Interns as a part of the IHC Grant-Funded experience will also be sent to a regional integrated health care conference free of charge. More information about the conference and this experience will be provided closer to the event.
Example Schedule
The Behavioral Health Consultant intern schedule is Monday through Friday and generally includes three days from 8:00 am -4:30 pm, one day from 8:00 am-6:00 pm, and one day from 8:00 am-3:00 pm.  The specific days vary by location.
Site schedules are a general guideline and interns may be required to make themselves available at other times as needed.
Placement Locations
Current office locations for both rotations are listed below. You can see a full listing of Great Lakes Region office listings by looking at the region map here.
 Current Office Locations:
Noblesville Outpatient – Noblesville, IN
Possible Additional Office Locations:
Willowbrook Outpatient – Indianapolis, IN
Carmel Outpatient – Carmel, IN
Bolin Health Clinic-Anderson, IN
Office placement is determined by expressed interest and preference. Mileage reimbursement for travel between office locations is provided. It should also be noted that each of these locations range from 1 hour to 1.5 hours away from Logansport, IN where interns attend didactic training two days each month. Travel to didactics is the responsibility of the intern and should be taken into consideration.
APPIC Training Experiences
Treatment Modalities
Example treatment modalities (as listed by APPIC)
Exposure

 


(1% to 20%)
Experience
(21% to 30%)
Emphasis
(31% to 49%)
Major Area
(50%+)
Assessment
X
Individual Intervention
X
Couples Intervention
X
Family Intervention
X
Group Intervention
X
Consultation/Liaison
X
Crisis Intervention
X
Brief Intervention
X
Long-Term Intervention
X
Primary Care
X
Evidence-Based Practice
X
Supervised Experiences
Example supervised experiences (as listed by APPIC):​​​
Exposure

 


(1% to 20%)
Experience
(21% to 30%)
Emphasis
(31% to 49%)
Major Area
(50%+)
Health Psychology
X
Women's Health
X
HIV/AIDS
X
Eating Disorders
X
Sexual Disorders
X
Physical Disabilities
X
Learning Disabilities
X
Developmental Disabilities
X
Assessment
X
Serious Mental Illness
X
Anxiety Disorders
X
Trauma/PTSD
X
Sexual Abuse
X
Substance Use Disorders
X
Geropsychology
X
Pediatrics
X
Counseling
X
Multicultural Therapy
X
Religion/Spirituality
X
Empirically-Supported Treatments
X
Program Development/Evaluation
X
Supervision
X
Administration
X
Integrated Health Care – Primary
X
Integrated Health Care – Speciality
X
The most commonly seen diagnoses/supervised experiences that interns can expect to be working with at this location include, but is not limited to, Opioid Dependence, Alcohol Abuse/Dependence, Cannabis Abuse/Dependence, Post Traumatic Stress Disorder, all levels of Mood Disorders, and Adjustment Disorders. BHCs also work with patients with other medical conditions including diabetes, obesity, hypertension, tobacco cessation, ADHD, and cardiovascular conditions.
Patient Populations
Aspire Indiana's service area covers Boone County, Hamilton County, Madison County, as well as Pike and Washington Townships of Indianapolis. Aspire's service area is a blend of urban in Indianapolis, suburban in Lebanon, Carmel, Noblesville, and Anderson areas, and rural in outlying portions of Boone, Hamilton, and Madison Counties. In total, the service area covered 704,321 Hoosiers in 2015.
 The area is 51.5% female and 48.5% male. 25.6% of the population is under the age of 18. 62.3% of the population is between the ages of 18 and 64. 12.1% is 65 years or older. 90.5% of the population chooses "English" as their preferred language. 4% chooses "Spanish" as their preferred language. 4.5% of the population chooses another language as their preferred language. The population is 13.24% African American, 0.13% American Indian, 3.31% Asian, 78.06% Caucasian, 0.02% Hawaiian/Pacific Islander, 2.74% Multiple races, and 0.1% Other race. 5.47% of the population is Hispanic, and 94.53% is Non-Hispanic.
 In terms of education, 7.04% of the population is without a High School diploma or equivalent. 21.81% of the population has a high school diploma or equivalent only. 18.86% have completed some college coursework, and 7.32% hold associate's degrees. 27.84% have completed a bachelor's degree, and 16.56% have completed a graduate or professional degree.
 Those we serve and those we hope to serve in our geographic service area have several significant barriers to treatment. The primary barrier is transportation. The geographic area has limited and inconsistent public transportation. Non-traditional options, such as Uber or Lyft, present financial challenges to those we serve who are low income.
Example patient populations (as listed by APPIC):​
| | |
| --- | --- |
| Population | % Served |
| Rural | 100% |
| | |
| Number of Counties Served | 1 |
Joanna Will, Ph.D.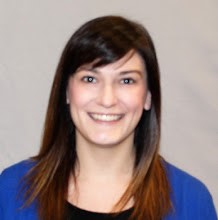 Dr. Will is a licensed psychologist in the state of Indiana. She completed her Ph.D. from the University of Virginia and her pre-doctoral internship through New York University – Bellevue Hospital Center & Kirby Forensic Psychiatry Center.  Dr. Will has extensive experience and knowledge in forensics and working with individuals with complex and extensive needs. Prior to entering her doctoral program, Dr. Will worked as a Probation Officer and Substance Abuse Assessment Officer with the Court Assisted Rehabilitative Efforts (C.A.R.E.) Court Alcohol and Drug Program in Hamilton County, Indiana. Her theoretical orientation is integrative and she draws heavily from relational psychodynamic, CBT, and DBT approaches.
Life in Noblesville, IN
Noblesville used to be one of the Midwest's best-kept secrets, but no longer as it continually pops up on regional and national lists of best places to live. This "hipstoric" suburb of Indianapolis boasts a walkable downtown filled with restaurants and boutiques, as well as expansive, lush parks and recreation spots, including a major concert venue. Noblesville is also growing as an economic market all on its own as more companies invest in the community.