The National Psychology Training Consortium (NPTC)…
a doctoral psychology internship, is a collaborative consortium consisting of psychological service centers throughout the United States focused on provision of services with rural and underserved patients. NPTC was founded in 2003 through a collaboration of The School of Professional Psychology at Forest Institute and Royal Oaks Hospital to create new internship positions in underserved areas. Since 2003 NPTC has trained and prepared over 400 interns and residents – all in a rural or underserved context.
National Psychology Training Consortium is an innovative internship program that provides psychology interns the opportunity to take substantial responsibility for fulfilling major professional and psychological functions in the context of appropriate supervisory support and professional role modeling.
NPTC also partners with various organizations including academic programs, community agencies, private hospitals, and independent practitioners to provide a sequential, cumulative, and graded training environment. The objective of the internship is to prepare entry-level practitioners to function effectively in a variety of mental health settings and to provide services to a variety of populations in rural health care.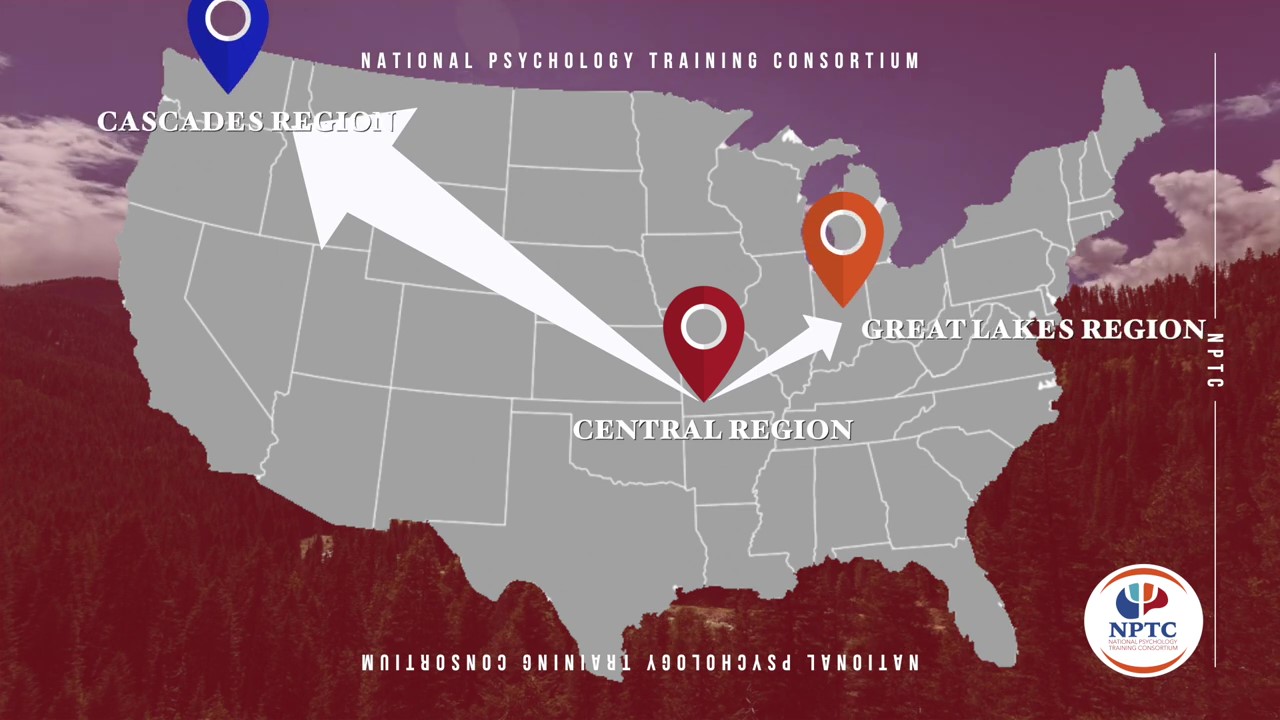 The Central Region of NPTC – consisting of sites in Missouri and Arkansas was founded in 2003.
The Great Lakes Region of NPTC – consisting of sites in Indiana, was founded in 2013 based on the model of the original Central Region.
The Cascades Region of NPTC – consisting of sites in Washington, was founded in 2017 and consists of primary care sites.
All three regions of NPTC are Accredited by the Commission on Accreditation of the American Psychological Association. More information regarding our accreditation status is available here.
President / CEO
Adam Andreassen, Psy.D.
Dr. Andreassen has managed, trained, and practiced virtually every level of behavioral healthcare including private practice, executive leadership, and teaching. He is a graduate of NPTC and has spent his entire career working to improve access to care and workforce development in rural and underserved areas. He has served as clinical supervisor for first-year practicum students, advanced practicum students, pre-doctoral interns, and post-doctoral residents. In 2011, he assumed duties as Executive Director of the consortium while simultaneously growing his Assessment and Therapy private practice.
In 2013, Dr. Andreassen completed a certificate program from the University of Massachusetts in primary integrative care. While engaged in these duties, his private practice grew to more than 30 clinicians with 10 of them receiving NHSC loan-forgiveness for working in underserved areas. From 2008 to 2017 he was also a clinician and adjunct instructor at both the School of Professional Psychology at Forest Institute and Missouri State University. In 2017, his practice merged with Burrell Behavioral Health where he is presently the Chief Operating Officer. In his capacity as CEO of NPTC, he has worked closely to establish internship opportunities within hospitals, community health centers, community mental health centers, private practices, specialty practices, and rural health clinics. His professional expertise includes supervision, non-profit board management and program development, behavioral health training, population health operations, and primary care integration.
Regional Training Directors
David Bauman, Psy.D.
Cascades Region
Dr. Bauman is a licensed psychologist and is the Behavioral Health Education Director at Community Health of Central Washington, where he also is a core faculty member of the family medicine residency.  He also practices as a behavioral health consultant at CHCW's Central Washington Family Medicine clinic. Dr. Bauman is the Regional Training Director for the NPTC-Cascades and assists with overseeing the HealthPoint and CHCW doctoral internships. Dr. Bauman is passionate about the Primary Care Behavioral Health model/philosophy, as well as contextual behavioral approaches (e.g., Acceptance and Commitment Therapy and fACT) and the delivery of compassionate, evidence based medicine.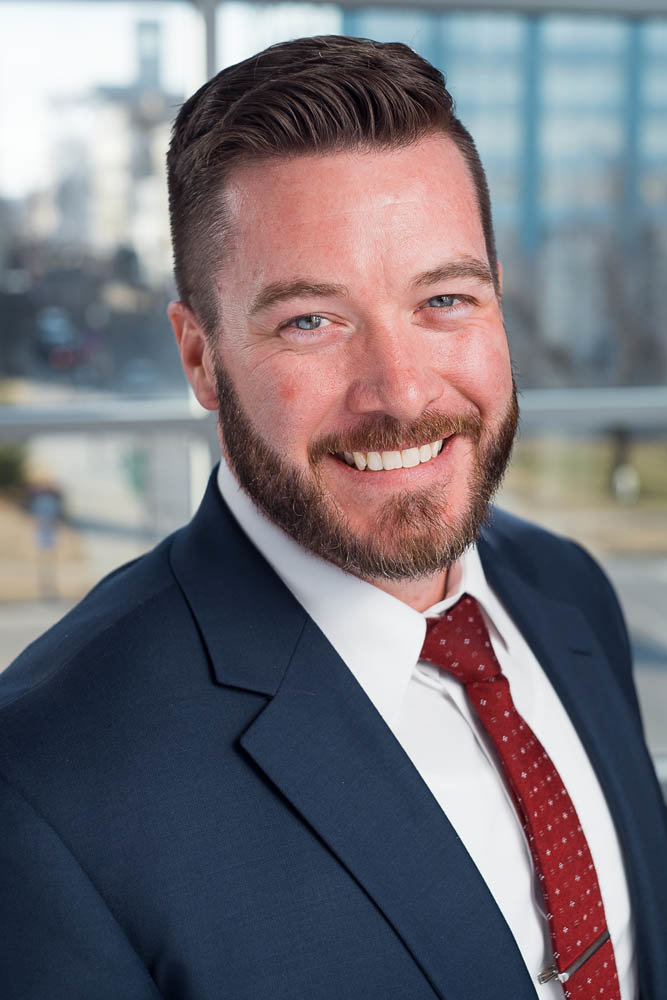 Dustin Brown, Psy.D. 
Central Region
Dr. Dustin Brown has a long history of work and training between the medical and behavioral health settings. He graduated from the School of Professional Psychology at Forest Institute with a doctorate in Clinical Psychology and certificate of specialization in Integrated Healthcare. During his training and practice in primary care psychology, Dr. Brown has worked within primary care offices, medical hospitals, and community health care locations while also participating in numerous program develop projects surrounding the intersection of behavioral health and medicine. In his current role as Vice President, Integration at Burrell Behavioral Health, Dr. Brown manages many medical team and multidisciplinary initiatives within the community mental health center as well as oversees all projects related to embedding behavioral health access within the agencies of community health partners across the state of Missouri and in northern Arkansas.
From the time he was licensed and as a partner of his previous private practice, Dr. Brown has been dedicated to supervising, training, and mentoring the next generation of psychologists. He has provided supervision to numerous doctoral level practicum students, doctoral interns, and provisionally licensed psychologists over the last nine years. In addition, he coordinates the training experiences of each Central Region intern of the National Psychology Training Consortium through his role as Regional Training Director. With a robust background in assessment psychology and years of practice in general psychotherapy, Dr. Brown enjoys taking an interpersonal approach to guiding and mentoring NPTC interns throughout the year-long program.
James Noll, Ph.D.
Great Lakes Region
Dr. Noll is the Regional Training Director of NPTC's Great Lakes Region and the Director of Client Experience and Training at Four County Counseling Center. Dr. Noll received his undergraduate degree in psychology from Purdue University in 1987 and his masters and doctoral degrees in psychology from Northern Illinois University in 1993 and 1999 respectively. Dr. Noll completed his internship at the Lexington KY Veterans Affairs Medical Center with rotations in geropsychology, neuropsychology, and acute care. He has been at Four County Counseling Center since 1997 and has been practicing in community mental health since 1995. Dr. Noll conducts individual, family, and couples therapy, completes psychological evaluations, and is involved in overall treatment planning. He has interests in anxiety disorders, mood disorders, trauma, personality disorders, and treating elderly individuals. He is currently a Behavioral Health Officer with the Indiana Army National Guard. He also is a adjunct instructor for the counseling psychology department at Purdue University and teaches coursework on clinical supervision, cousleing and personality theory, and life span development.
Diversity Equity and Inclusion Leaders
Ta'janette Sconyers, Ph.D.
Diversity Equity and Inclusion Director – Outreach and Experience
Dr. Ta'janette Sconyers is a licensed psychologist in private practice and at Washington University in St. Louis, Missouri. She earned her doctoral degree in Counseling Psychology with a graduate minor in Multicultural Psychology from the University of Missouri. Dr. Sconyers has assumed many roles throughout her career including: consultant, researcher, adjunct professor, speaker, and therapist. She is most passionate about work that involves advocacy, collaboration, healing, and social justice. At NPTC, Dr. Sconyers is a newly appointed Director of Diversity, Equity, and Inclusion with a particular focus on Outreach and Experience. Dr. Sconyers endeavors to collaborate with all NPTC members to elevate and expand DEI efforts. She identifies as a learner who hopes to continually grow in her understanding of the varied and constantly evolving human experience. For office hours and more information, view this document.
Penelope Asay, Ph.D., ABPP
Diversity Equity and Inclusion Director – Operations
Dr. Penelope Asay is a Board Certified Counseling Psychologist who earned her Ph.D. from the University of Maryland, College Park as well as an M.A. in College Student Personnel (Student Affairs). She has been delighted to teach, train, and mentor doctoral students for years on the faculty of the Illinois School of Professional Psychology, Adler University, and the California Institute for Integral Studies. She has especially valued deepening her understandings of diversity and multiculturalism, individual and systemic power and privilege, and the role psychologists can play in affirming and advocating for the rights and dignity of all. Very much a lifelong learner, she is grateful for students and colleagues who have helped shape her development, passion, and sense of purpose. Dr. Asay has presented and published nationally and internationally on multicultural and diversity issues, group work, social justice and advocacy, training, and career issues for women. An alumna of the American Psychological Association's Leadership Institute for Women in Psychology, she has held a variety of professional leadership roles and has consulted and trained in a variety of academic and clinical spaces in the areas of diversity, leadership, career development, and group dynamics. Dr. Asay serves as a Consultant for Mosaic Workplace and maintains a private practice. For office hours and more information, view this document.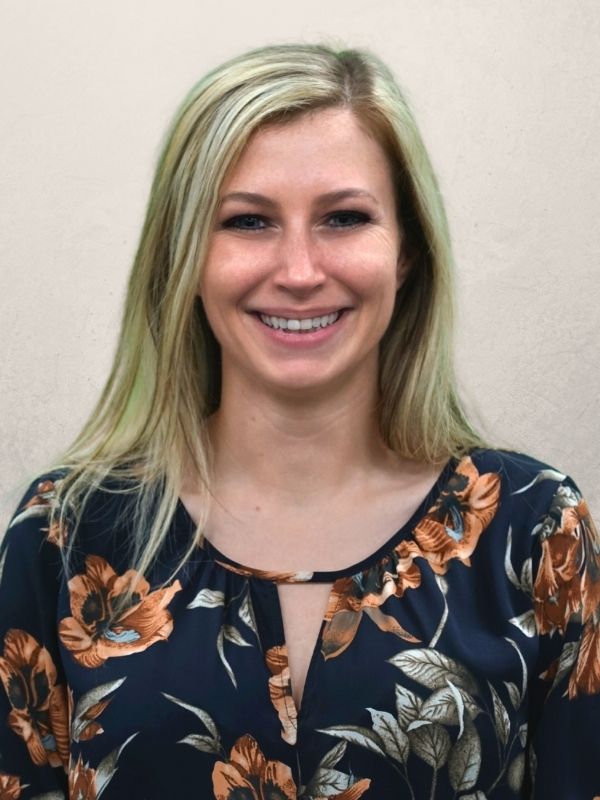 Ruth Olmer, Psy.D., LMFT
Cascades Region
Dr. Ruth Olmer is a Behavioral Health Consultant practicing at Community Health of Central Washington with rural and underserved populations. While the overarching tone of her work has been with economically and resource disadvantaged individuals, she has intentionally engaged in trainings, personal readings, and advocacy to better serve the different pockets of diversity within that general population – people of color, LGBTQA+ individuals and couples, migrant workers, and refugees. As a member of the Army Reserve and growing up in a military household, she has a specific passion for individuals and families in the military community and fostering an Army culture that is safe, inclusive, and valuing of all people. Her mission aligns strongly with that of the diversity committee, which is to develop and model humility as a medium for nurturing diversity, equity, and inclusion. As the Cascades Regional DEI Consultant, she provides consultation, guidance, and resources on topics related to diversity for NPTC partner sites.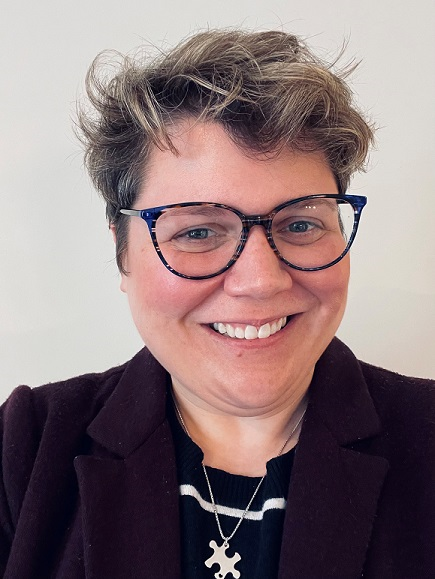 Tosha Larson, Ph.D.
Central Region
Dr. Tosha Larson earned her Ph.D. in Counseling Psychology at University of Oklahoma. She has been employed with Compass Health Network since 2016. She currently serves as the Director of Outpatient Services for the Compass Health Nevada and El Dorado Springs Offices. She also works as the Director of Psychology at Compass Health. She has generalist training and experience in a variety of settings, including community mental health, university counseling, residential treatment, inpatient, and private practice. She is skilled with clinical supervision, psychological assessment, management, and leadership. She is passionate about issues of diversity, activism, and social justice. She is a member of the Accessibility and Inclusion Committee at Compass Health, which evaluates the organization's level of cultural proficiency, provides training for all employees regarding the value of a diverse workforce, and works with diverse populations to reduce barriers to access service.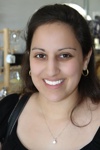 Aimee Dershowitz, Psy.D.
Great Lakes Region
Dr. Aimee Dershowitz is a licensed psychologist currently in private practice in Zionsville, Indiana. She received her doctoral degree from the University of Indianapolis with concentrations in Children and Adolescent Psychology and Health Psychology. She has been the NPTC Great Lakes Region's DEI Regional Consultant since 2015 and the chair of the NPTC Diversity Committee since 2017. Dr. Dershowitz values learning and teaching in the area of diversity, particularly as it relates to recognizing the aspects of diversity that can be frequently overlooked by the general population, and the intersectionality between those aspects and the more commonly recognized aspects of diversity. She fully believes that exposure to differences, and approaching those differences with humility to learn about them, is the responsibility of all psychologists. Diversity is an ever changing subject and learning in this area is never completed. Dr. Dershowitz is a lifelong learner and can't wait to continue her exploration in Diversity and Inclusion.
Executive Training Office Staff
Angela King, Psy.D.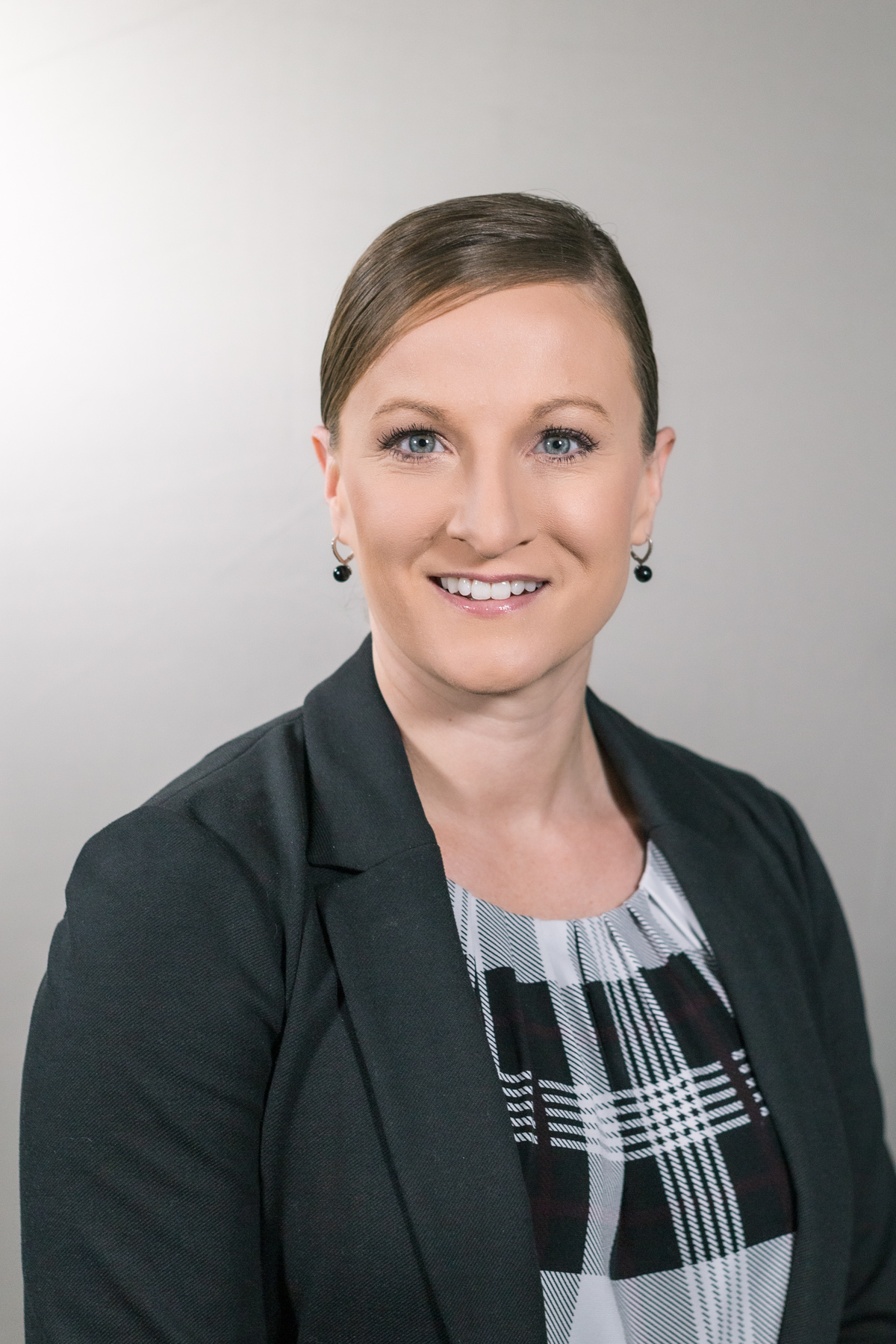 Director of Special Projects
Dr. King's professional experience has involved a variety of clinical work, training of students at various levels of education, and administrative work. As a pre-doctoral intern, she was placed at a rural psychiatric hospital, which is an NPTC training site. While at this facility she gained experience working with severe mentally ill populations and within a multidisciplinary team. Following internship, she completed a post-doctoral residency at a private practice in a rural population which was located 45 minutes from the nearest large city. Following full licensure, Dr. King joined a private practice, which served communities throughout the state of Missouri. She has served as clinical supervisor for first-year practicum students, advanced practicum students, pre-doctoral interns, and post-doctoral residents. Dr. King served as the NPTC Regional Training Director for the Central Region from 2012-2017 helping to prepare and train nearly 100 pre-doctoral interns. Simultaneously, she continued to work as a licensed clinician and clinical supervisor within a private practice. She was an NHSC service provider from 2011-2017, providing services to rural and under-served populations within the private practice. In 2017 Dr. King transitioned from her role as Regional Training Director to the Director of Special Projects for NPTC. She continues to maintain this role and works closely with sites and interns on operational and training efficiencies.
Dr. King served as the Project Manager for the ABOUT Indiana BHWET Grant from 2017-current. This Grant focuses on specialized training of pre-doctoral interns in the areas of integrated behavioral health within underserved populations. Since its inception, this grant has assisted in training 24 interns in integrated and collaborative healthcare settings. In 2017 Dr. King transitioned from a clinician to full-time administration at Burrell Behavioral Health which is a Community Mental Health Center. At Burrell she continues to be involved in clinical operations and oversees Outpatient Services, Crisis and Access Services. In addition, she is the Executive Vice President of Operations and assists with the day-to-day operations of the organization including supervision of the Quality and Special Projects departments.
Katherine Dixon
Director of Operations
Ms. Dixon received a master's degree in Clinical Psychology from the School of Professional Psychology at Forest Institute in 2011. That same year, she started with NPTC as the Director of Accreditation and Compliance. In this position, she led NPTC's efforts to become APA accredited and played a key role in expanding the program. Since that time, NPTC has grown to include three APA Accredited regions and in 2017 Ms. Dixon was promoted to Director of Operations. Some of her responsibilities include: overseeing the operations of the Executive Training Office, maintaining APA compliance across all NPTC regions, and helping navigate residency and state licensure paperwork for interns and alumni as they prepare for their future careers in the field.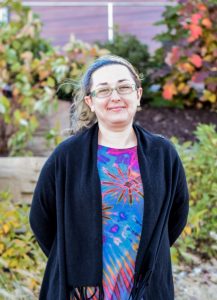 Toni Ripper
Operations Coordinator
Ms. Ripper has been the Operations Coordinator with NPTC since 2018. She is currently working towards her master's degree in Industrial/Organizational Psychology. In her role as Operations Coordinator, she helps oversee the day-to-day operations of the consortium across all regions in cooperation with staff, interns, supervisors, and schools. Ms. Ripper also coordinates the consortium's monthly didactic and continuing education program, including maintaining compliance with APA and CESA guidelines.
Mallory Richardson
Communications Coordinator
Ms. Richardson earned her master's degree in Technical and Professional Writing from Missouri State University in August of 2019. She joined the NPTC team in August 2021 and has been helping to further develop the consortium's marketing materials and expand social media presence. She also coordinates the consortium's monthly regional newsletters and assists with data collection for annual reporting and board reports.
Audrey DeMate
Operations Assistant
Ms. DeMate received a Bachelor of Science in Psychology from Missouri State University in 2011; and has over 12 years of experience in case management and direct patient care with individuals living with intellectual and developmental disabilities, as well as individuals living with severe mental illness. She joined the NPTC team in March 2020 and assists with the day-to-day administrative tasks across all regions in cooperation with staff, interns, and supervisors.
Shannon Estabrook
Training Coordinator
Mrs. Estabrook earned a Bachelor's degree in Science from Missouri State University in 2007. She joined the NPTC team in October 2021 and assists in coordinating the intern didactic training across regions. Mrs. Estabrook also assists in maintaining the CE program for the consortium, verifying training compliance with APA and CESA guidelines, and assisting in homestudy training programs.