Match #: 204413
Internship positions available: 2
Residency/Job positions available: 10
Our Mission
Together we are dedicated to lead, with the courage to care, the determination to promote personal growth, and the compassion to champion the cause of those who have no voice.
About Our Site
The Yakima Valley Farm Workers Clinic (YVFWC) is one of the largest community health centers in the Pacific Northwest bringing medical, dental, pharmacy, behavioral health, nutritional services, and more to people in need. Our dedicated staff delivered high-quality, culturally sensitive health care to all our communities throughout 2020, despite the challenges brought on during the pandemic.
YVFWC has an established and growing team of 20 Behavioral Health Consultants who work within a multidisciplinary team of health care professionals in providing services to an under-served population.
The Primary Care Behavioral Health (PCBH) model practiced by Yakima Valley Farm Workers Clinic is a harmonious integration of behavioral health services into primary care settings. Licensed Psychologists serve as Behavioral Health Consultants (BHCs) who meet with patients and their primary care providers to offer brief support, assessment, diagnoses, or referrals for extensive services. BHCs provide services through scheduled appointments and during primary care visits when providers and patients agree that they need behavioral health intervention.
View our 2021 annual report here. 
Training Opportunities
YVFWC will train interns in an onsite, practitioner-scholar model to build their skills. Interns will learn to brief assessment, intervention, and onsite consultation to the primary care team regarding psychiatric/psycho-social concerns and health behavior change. We encourage interns to apply their scholarship to practice and learn through the sequential, gradual development of the clinical and professional skills necessary to become strong, generalist professionals.
Interns will participate in BHC encounters as observers at first. Later, interns see patients semi-independently in proctor visits. The intern does an initial assessment and contextual interview with the patient and then meets with their supervisor to review the case. After the supervisor review, the intern returns to the patient with the supervisor to finish the visit.
Rotation Schedules
Interns work 40-45 hours each week. At the Lancaster Clinic, patient appointments may begin as early as 7:30 am and end as late as 7:00 pm Monday through Thursday. The clinic is open on Fridays from 7:30 am to 5:00 pm, and Saturdays from 8:00 am to 5:00 pm. The clinic is closed on Sundays and holidays. There is no call coverage required.
Interns will be placed at any of the four office locations listed below in Salem or Woodburn, Oregon. We will arrange rotations around clinic needs first and intern preferences where possible. For example, we will assign interns with a particular interest in serving children and adolescents for more time these patients when possible.
Apart from training, didactic activities and meetings, the typical day for our interns will look very much like a professional behavioral health consultant working in a primary care setting. Interns will learn to balance scheduled and same-day patient visits, efficient charting, and interdisciplinary team communications.
Placement Locations
Our interns will serve in the Willamette Valley region of central Oregon, rotating through two locations in Salem and two locations in Woodburn.
Locations in Salem, OR include:
Lancaster Medical Clinic at Lancaster
Lancaster Medical Clinic at Beverly
Locations in Woodburn, OR include:
Pacific Pediatrics
Salud Medical Center
It should be noted that Salem and Woodburn are 3.5-4 hours from Seattle and Yakima, Washington where interns must travel to monthly didactic training. Due to the distance, interns at this location will be provided with travel reimbursement considerations for each of these trainings.
Title
Address
Description
Link
APPIC Training Experiences
Treatment Modalities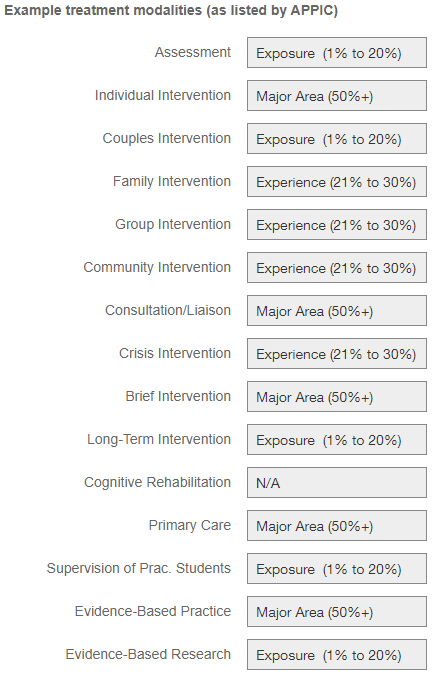 Supervised Experiences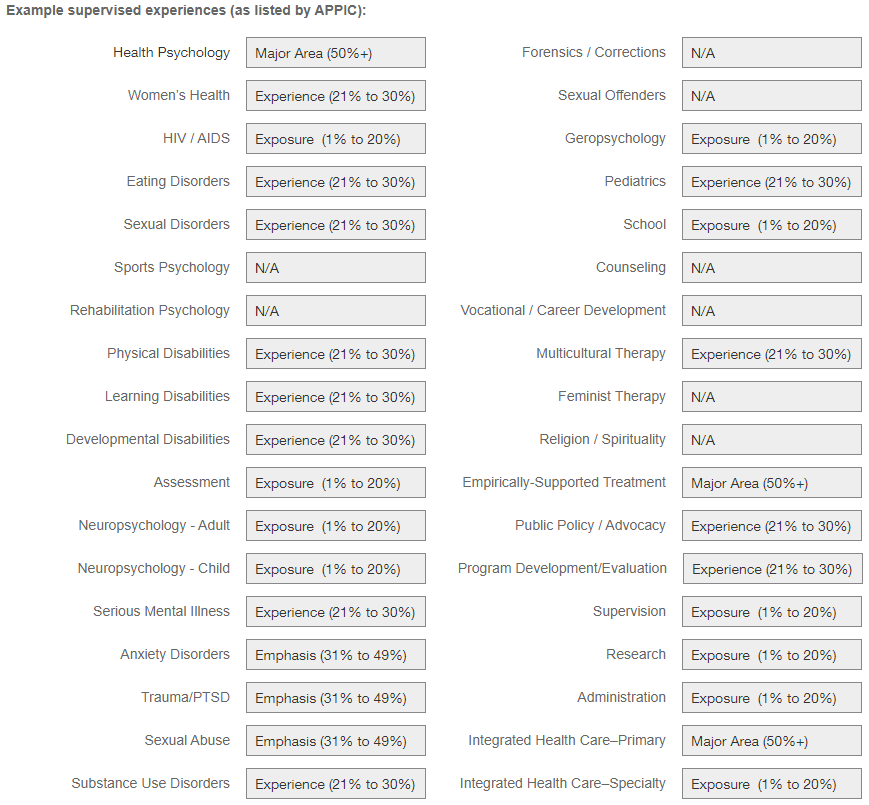 Patient Populations

We have a diverse patient population across the Pacific Northwest including many Urbana nd Rural settings. This includes the following breakdown (44.8% Latinx population, 42.7% Caucasian, 2.5% Asian/Pacific Islander, 1.7% Black, and 1.4% Native American). We serve patients across the full lifespan including 46.8% patients 18 younger than 18 years , 46.7 for patients 18-64, and 6.5% who are 65 years or older. In regards in education we serve a large percentage of migrant families who have have a high school degree or less for education attainment.
There is a shortage of health services in counties served by YVFWC particularly for mental health services, with a higher unmet need in the Yakima County service area. In addition, there is considerable stigma related to mental health services in our area impacts our population's desire to pursue treatment.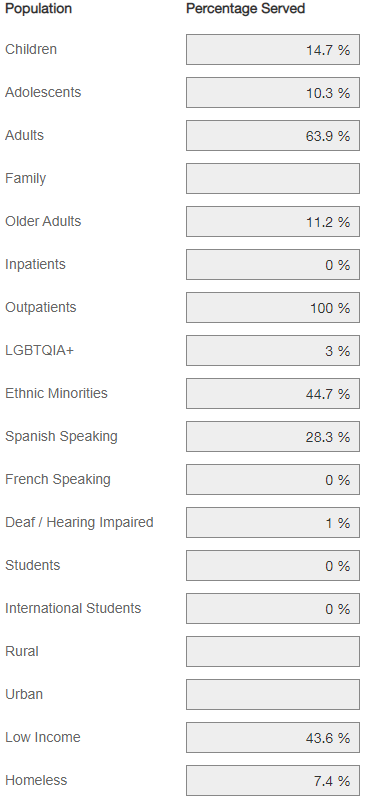 Our Supervisors
While we won't know your exact supervisor assignments until the internship starts, these are examples of some of the individuals you may work with over the course of your year at the site.
Site Training Director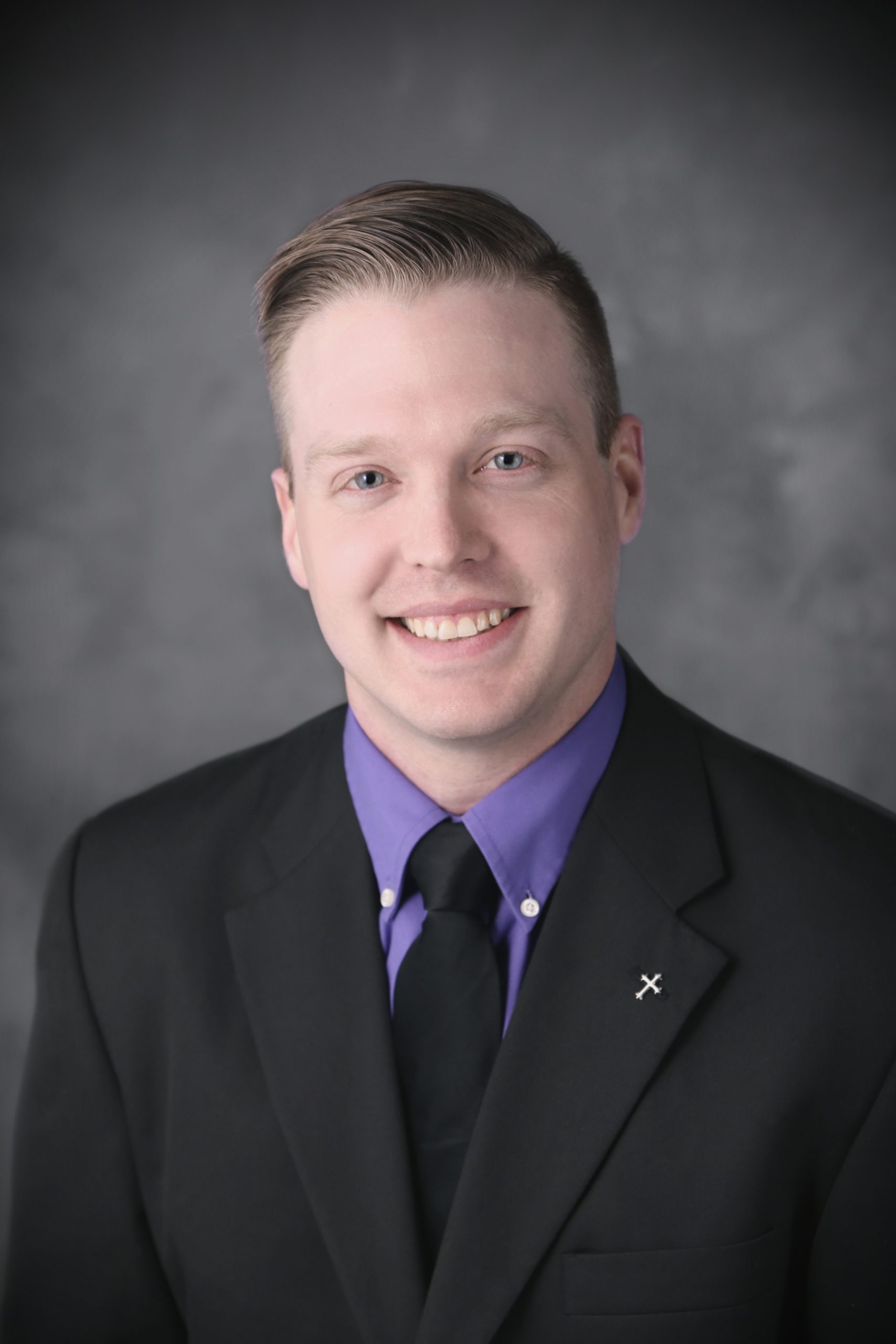 Phillip Hawley, Psy.D.
Dr. Hawley is a licensed clinical psychologist and has worked as a Primary Care Behavioral Health Consultant since 2014. He graduated from Forest Institute of Professional Psychology in Springfield, MO, and completed his post-doctoral internship with Yakima Valley Farm Workers Clinic with an emphasis in Primary Care Behavioral Health. Within this field, he has additional experience with treating patients with chronic pain. His research interests include chronic pain, program development, and patients with comorbid medical conditions.
Primary Supervisors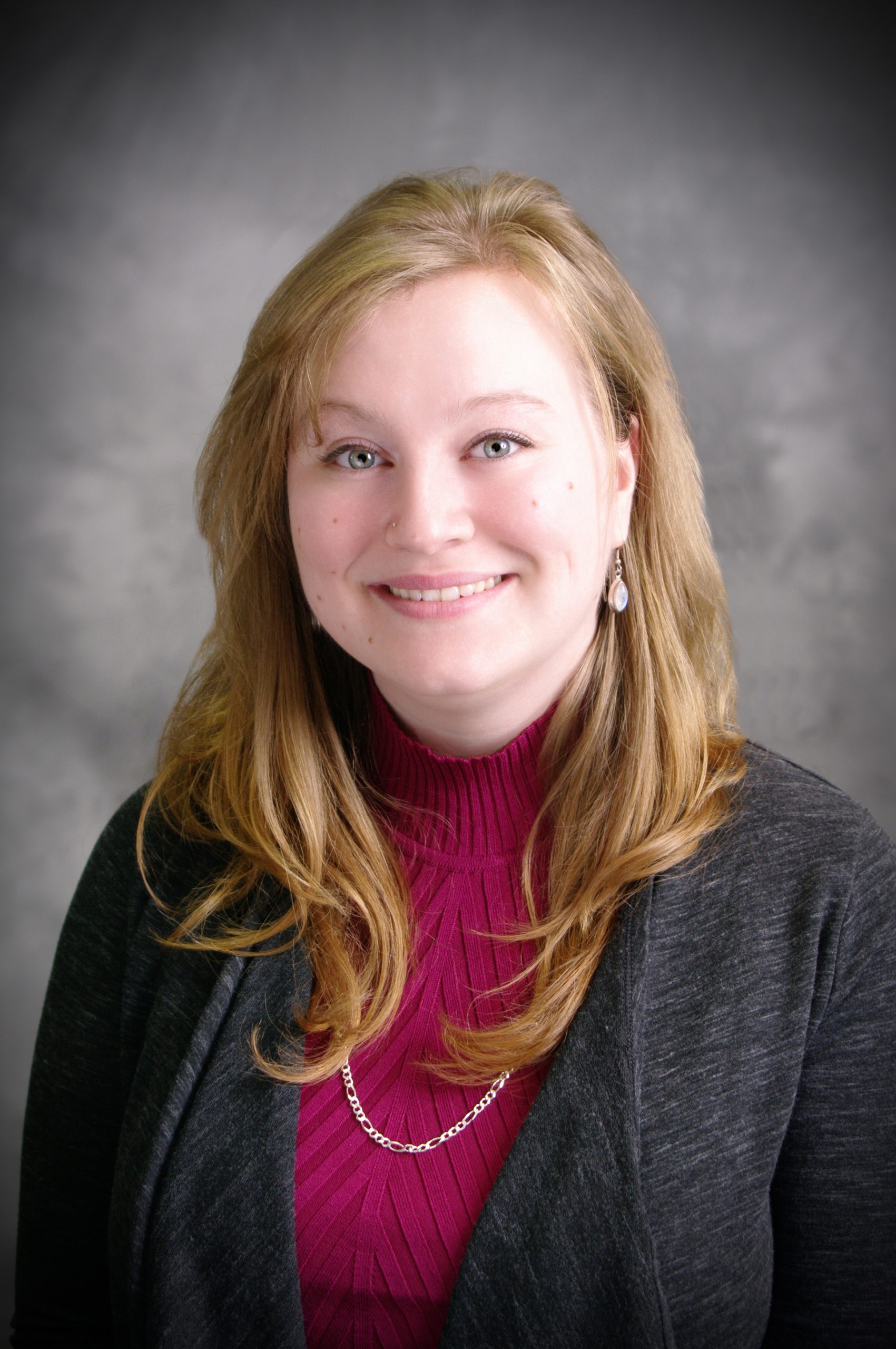 Laura "Lola" White, Psy.D.
Dr. White is a licensed clinical psychologist and has worked as a Behavioral Health Consultant with Yakima Valley Farm Workers Clinic since 2015. She completed her degree at Adler University (formerly the Adler School of Professional Psychololgy) in Chicago, IL. Dr. White's postdoctoral residency with the Academic Leadership Consortium consisted of clinical care and student training in both community mental health and primary care settings. Her research interests include LGBT issues, trauma-informed care, training, and supervision.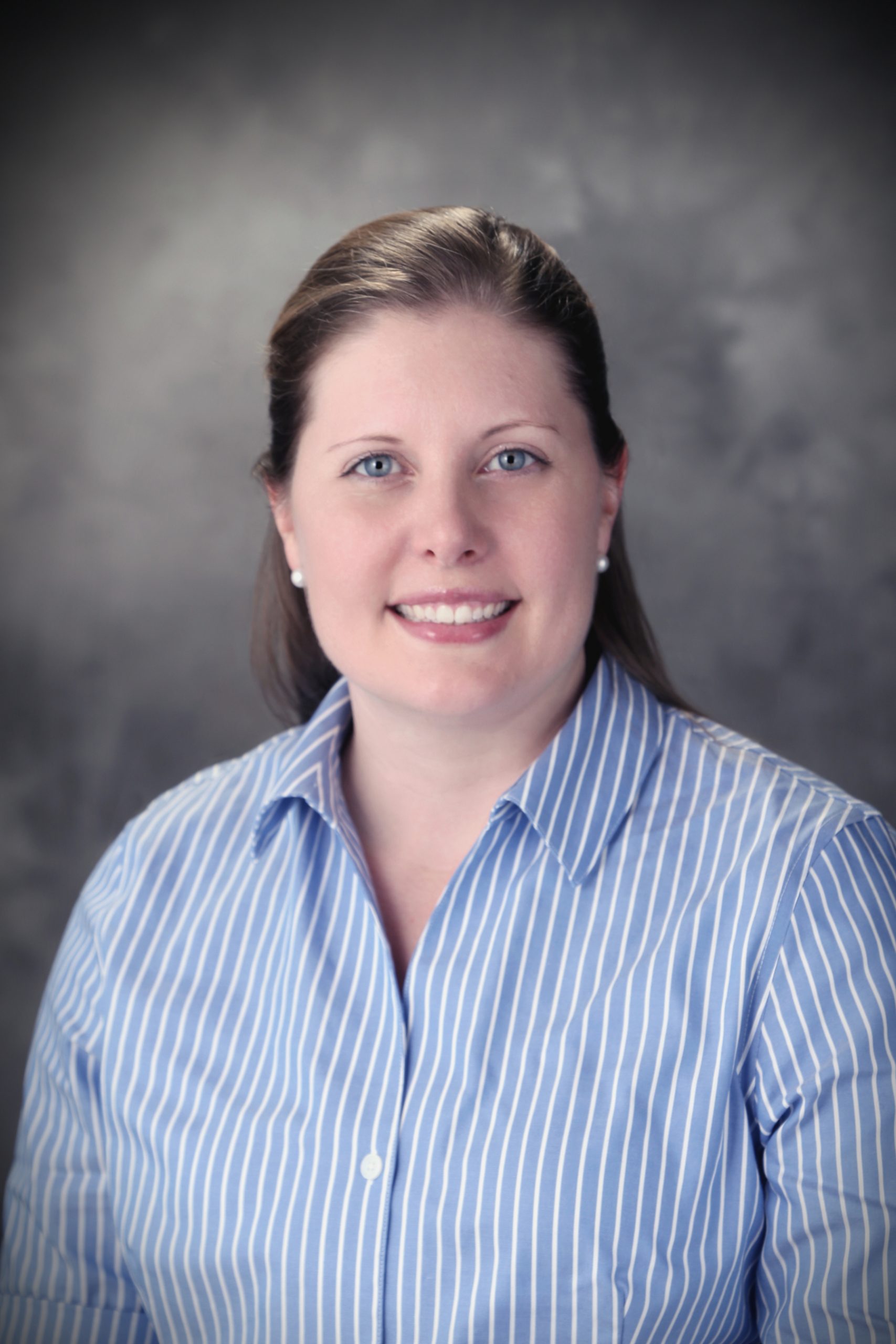 Courtney Valentine, Ph.D.
Dr. Valentine is a licensed clinical psychologist in Washington. She received her Ph.D. from The University of Texas at Austin and completed residency with Yakima Valley Farm Workers Clinic where she has worked as a Behavioral Health Consultant since 2015.
Life in Salem and Woodburn, OR
Salem is the capital city of Oregon, spanning the Willamette River, and boasting a population of 170,000.
The I-5 interstate connects Salem to Portland in about an hour. Amtrak's Cascade Point service is a little longer at 90 minutes. The Oregon seacoast is about an hour drive.
The region is home to world-class wine, tulip farms, and wide-open country roads. Outdoor enthusiasts will find much to enjoy in with bike-friendly roads, skiing at Mount Hood, ample hiking trails, camping, and paddling in the wide Willamette River.
Woodburn is a small city of 25,000 located in the verdant Willamette Valley of west-central Oregon. The region is home to world-class wine, tulip farms, and wide-open country roads. Woodburn is a short 35-minute drive to Portland and 90 minutes to the breathtaking Oregon seacoast. Outdoor enthusiasts will find much to enjoy in with bike-friendly roads, skiing at Mount Hood, ample hiking trails, camping, and paddling in the wide Willamette River.
Annual Pay, Benefits, and Support
Annual Pay for the 2023-2024 Training Year: $40,000
Benefits provided at this site include:
112 hours of PTO (vacation / sick leave)
24 hours of Professional Development
Medical/Vision and Dental – Yakima Valley Farm Workers Clinic pays the full cost of your medical/vision and dental premium for full-time employees.
Group Life and Accidental Death & Dismemberment Insurance.
Dependent Life Insurance.
Supplemental Life Insurance.
Employee assistance program, including counseling, referrals, and career guidance.
Extended Illness Time – Yakima Valley Farm Workers Clinic provides extended illness time for employee and family health-related absences.
Cell phone service discounts.
Gym membership discounts in some locations
YVFWC observes the following 7 holidays:
New Years Day
Presidents Day
Memorial Day
Independence Day
Labor Day
Thanksgiving Day and the day after Thanksgiving
Christmas Day
Interns will be assigned laptop computers and trained to access electronic medical records for information about medical conditions and treatment modalities (including medications) based on evidence-based practice.
Please note that available benefits and observed holidays are subject to change. Matched interns will receive full benefit orientations at their site which will go over all benefit information for the training year. More information about the Support and Benefits offered in each of our regions can be found here.
Employment Requirements
YVFWC believes that hiring qualified individuals to fill positions contributes to the overall strategic success of the organization. Background checks serve as an important part of the selection process at YVFWC. Background checks will be conducted on all candidates hired and a successful internship match is contingent on acceptable results of a background check.
A background check may include a detailed check of a candidate's criminal records, educational history, credentials, employment verifications, and reference checks. Background information obtained by other sources such as Googling a candidate's name, looking up a candidate on social media, or calling someone for a reference other than a candidate-provided reference will not be considered part of the official background check.
If any discrepancies come out in the background check, they will be investigated by the recruiter/HR business partner and a determination will be made regarding the intern's continued match with the site. Please note: An adverse finding on a background check report will not necessarily exclude a candidate. However, any falsification of an employment application, and by extension, on the background-check form, will result in the candidate being ineligible for hire. The following factors will be taken into consideration when reviewing adverse findings:
The nature and gravity of the offense
The time that has passed since the offense, conduct and/or completion of sentence
Interns will also have an opportunity to provide additional information regarding adverse findings as needed or appropriate.
All staff (including interns) will be required to receive the COVID-19 vaccine.
Interview Process
YVFWC will be offering several virtual interview days. Virtual interview days will consist of an introductory group session consisting of program overview, staff introductions, and Q&A followed by a virtual tour of facilities, then concluding with group and individual interviews. In-person tours of facilities may be requested but will not be considered in ranking of applicants.
COVID-19 Response
YVFWC is following the guidelines from the CDC regarding COVID-19 safety protocols. All patients and staff must wear masks within the offices, regardless of their vaccination status. All staff (including interns) will be required to receive the COVID-19 vaccine and also provide daily affirmations of no symptoms prior to entering the clinics. At this time, approximately 90% of BHC services are being provided in-person. There are opportunities for some telehealth visits from one clinic to another clinic or from clinic to the patient's home; however no telehealth services are being provided off-site (i.e. from home).
YVFWC revisits these policies on a regular basis and makes revisions as frequently as needed in accordance with CDC and Department of Health guidelines.