Burrell Behavioral Health Center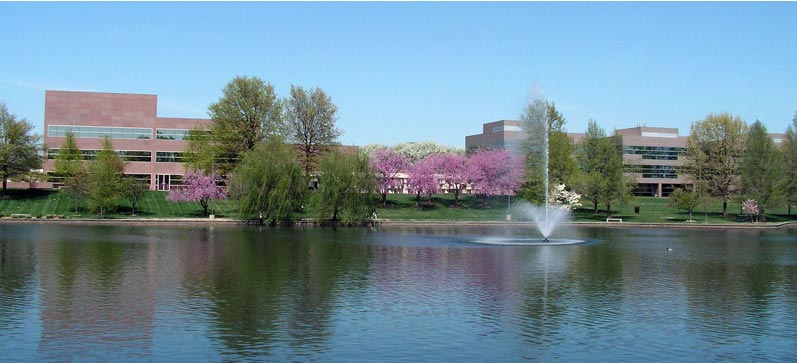 Match #'s
#192514 (Springfield)
#192525 (Burrell @ CoxHealth)
#192531 (Burrell @ Jordan Valley)
Internship positions available: 12
Residency/Job positions available: 5
Burrell Behavioral Health is private, not for profit community mental health center with internship positions available in either our Central Region (located in Columbia, Missouri **inactive for 2019-2020**) or Southwest Region (located in Springfield, MO). Burrell has established community partnerships, resulting in unique opportunities for interns who are matched at any of these locations. These partnerships further facilitate Burrell's Mission of meeting behavioral health needs when and where they occur, and before they become more serious. Burrell's goal is to develop well trained psychologists with skills in community behavioral healthcare, through appropriate and meaningful rotations and supportive/encouraging supervision.
Burrell has locations in 17 counties throughout Missouri and treats approximately 30,000 patients each year with goals of significant workforce development and improved patient access. Patient populations, while racially homogeneous, offer a unique training experience. While Springfield and Columbia are the third and fourth largest cities in Missouri, respectively, training experiences often involve a rural mental health feel and encompass what it means to have diversity, and to respect and value diversity, within these areas. Areas also continue to be relatively heavily impacted by poverty, as evidenced by high a Medicaid population and high free/reduced lunch proportions in public schools. We also see a growing Hispanic/Latino population and a growing older adult population.
Burrell provides a wide range of training opportunities due to its comprehensive continuum of care. The most common disorders treated across locations include major depression, bipolar disorder, schizophrenia, ADHD, and PTSD. Our administrative team, staff, and supervisory psychologists are welcoming and encouraging to interns and other trainees in a number of ways, including providing welcome lunches, regular professional socialization opportunities, and a generally supportive supervisory approach.
Please refer to the following pages for more detailed information regarding each of these experiences:
Burrell – Springfield
Burrell @ CoxHealth
Burrell @ Jordan Valley
Burrell Behavioral Health Center is a member of the National Health Service Corps (NHSC) loan repayment program.
In addition to the information provided on this page, you can watch the recording of the September 27th Training Director's Panel below for additional information about this site.
Our Mission
To meet behavioral health needs when and where they occur, and before they become more serious.
Site Training Director
Shelly Farnan, Psy.D.
Dr. Shelly Farnan is a licensed Clinical Psychologist who enjoys, has experience with, and is competent to work with a variety of populations, symptom presentations, and evidence based treatment modalities. She specializes in working with, and educating on behalf of, diverse and underserved populations; with a specific emphasis in serving the LGBTQ population.
Dr. Farnan earned her Masters and Doctorate degrees, in Clinical Psychology, at The School of Professional Psychology at Forest Institute. She completed a Pre-Doctoral Internship, Post-Doctoral Residency, and established a thriving private practice, specializing in working with, and providing education on behalf of, the LGBTQ population. In 2015, Dr. Farnan began working for the Department of Mental Health, in an inpatient forensic psychiatric hospital. She worked there for three-and-a-half years while continuing to endorse LGBTQ Health Awareness and Access by offering specialized trainings to organizations across the state.
Dr. Farnan encompasses a passion for developing and fostering relationships, raising awareness, and facilitating change. She relies heavily upon her natural style of genuineness, vulnerability, respect, acceptance, warmth, and humor as she engages with every human. She remains firmly planted in the belief that change is always possible, that it starts in the "small spaces," and begins first with changing hearts which leads to changing minds.
Salary and Benefits
Salary for the 2019-2020 Training Year:
 $30,014.40
Benefits provided at this site include:
112 hours of PTO (vacation / sick leave)
24 hours of Professional Development
Discounted health insurance
Vision insurance
Dental insurance
Professional liability insurance (for those not already covered)
Burrell Behavioral Health observes the following 10 holidays:
New Year's Day
Memorial Day
Independence Day
Labor Day
Veteran's Day
Thanksgiving Day
Friday after Thanksgiving
Christmas Eve
Christmas Day
New Year's Eve
More information about the Support and Benefits offered in each of our regions can be found here.
Background Checks
Burrell Behavioral Health does conduct background checks on interns prior to orientation. The following document provides the full, detailed hiring policies and potential disqualification for internship:
Background Screening for Employees and Volunteers
Note these key factors that could cause the site to release an intern from match:
Found to be convicted of, guilty of, pleaded guilty to or nolo contendere to any of the following crimes:

Physical abuse of Class I Neglect of a patient, resident, or client
Furnishing unfit food to patients, residents, or clients
Vulnerable person abuse in the first, second, or third degree
Is listed on the DMH disqualification registry
Is listed on the employee disqualification list of the Department of Health and Senior Services or Department of Social Services
Failure of a specified professional to report suspected abuse or neglect of a patient

Found to be convicted of, guilty of, pleaded guilty to or nolo contendere to any of the listed felonies in the following website: Disqualifying Crimes
Found guilty or pleaded guilty to a violation of Driving While Intoxicated or Driving with Excessive Blood Alcohol Content and who is found by the court to be an aggravated (3 or more) or chronic (4 or more) violator.
Found to be guilty of any equivalent felony offense.
Intern Selection Process
Burrell Behavioral Health reviews applicaitons carefully with a team of administrators and clinicians to determine which applicants to bring in for interviews. The interview process typically includes at least four staff members (clinical and admin). Following all interviews, the selection committee convenes to share their thoughts and rankings of the applicants and a consensus is sought regarding which candidates to offer the slots. We typically look for evidence of good interpersonal skills and ability to connect rather quickly, previous clinical experience (practicum or other), and ability to provide reasonable answers to questions regarding theoretical orientation, evidence based practices, etc.
Life in Springfield, MO
Springfield is the the state's third largest city. This location maintains a talented arts community dating back to the early 1900s, offering a symphony, a community theatre, an art museum, a ballet company and a regional opera. Springfield is also home to the recently opened Wonders of Wildlife Museum and Aquarium which is the largest and most immersive fish and wildlife attraction in the world. Next door to it is the Bass Pro Shops Outdoor World, a popular attraction in the state of Missouri for fisherman and hunters alike.
Life in Columbia, MO
Columbia offers small-town friendliness with big city features and a high quality of life for people of all ages and interests. Located on Interstate 70 and U.S. Highway 63 Columbia is right in the middle of the state and the nation and its location makes it an attractive spot for businesses and travelers.
Outdoor lovers have access to many hiking trails such as the MKT Nature and Fitness Trail in addition to over 42 parks and recreation facilities on more than 2,000 acres. Festivals and MU Tiger football, basketball and other sports are a great way to spend evenings and weekends.
Education is one of the most important business and personal sectors in Columbia. Whether you have school age children or are considering higher education opportunities, Columbia has much to offer.
The book of 50 Fabulous Places to Raise Your Family has this to say: "Columbia is a fast-growing city, valued for its highly educated work force, low cost of living, favorable government attitude towards business, award-winning schools and nationally recognized quality of life."
Interview Day
In order to reduce the travel expense associated with interviewing, all participating NPTC sites participate in a Universal Interview day in Springfield, Missouri. Interviews can also be arranged at other times and places and Skype interviews are also possible. Please be aware that on-site tours are not a part of this interview process. However, some sites may approve a site tour at a later date if requested by prospective intern. The ability or inability to attend a site tour at another time will not impact match rankings and this is not an option available at all locations.