192522 – University Health Traditional Track
192523 – University Health Integrated Track
Traditional Track Internship positions available: 2
Integrated Health Internship positions available: 1
Residency/Job positions available: 2
Our Mission
University Health is an academic medical center providing accessible, state-of-the-art quality healthcare to our community regardless of the ability to pay. University Health delivers "Academic Medicine for All."
About Our Site
University Health is an academic medical center serving individuals with a vast range of cultural and socioeconomic backgrounds, regardless of their ability to pay. The University Health System includes the largest behavioral health program in the area, two acute care hospitals, and multiple primary care clinics.
University Health Behavioral Health is a leader in the treatment of mental health and provides a comprehensive array of mental health services. As an academic medical center, University Health is committed to training the next leaders in healthcare. University Health Behavioral Health provides training opportunities for psychology practicum students, doctoral interns, and post-doctoral residents, as well as trainees in disciplines of psychiatry, social work, counseling, and others.
University Health is known for having the Brightest Minds and Biggest Hearts in Kansas City. This is where academic experts and compassionate care come together.
Site Training Director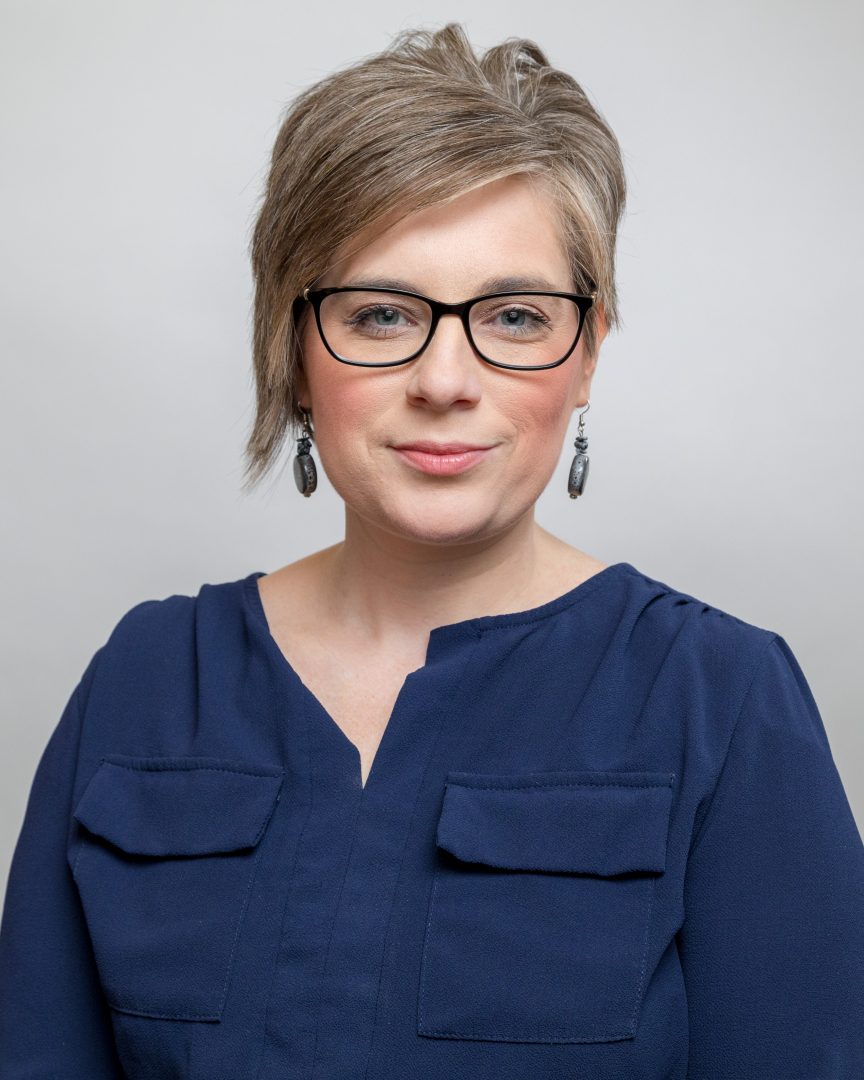 Ashlee Jones, Psy.D.
Dr. Jones works primarily with children, adolescents, and families as an outpatient psychologist at University Health, Crossroads Counseling in Kansas City, Missouri where she provides evidence-based treatments. She is a licensed psychologist and health service provider in the state of Missouri. She has extensive experience providing individual therapy, family therapy and psychological assessment. She provides psychological testing specifically with diagnostic clarification for Autism Spectrum Disorder. She has participated in ECHO Autism, ECHO Autism Center Engagement and ECHO Rubi. She has extensive experience providing didactic presentations on Autism, therapy with children, and psychological testing. Furthermore, Dr. Jones has provided supervision of masters-level and doctoral-level interns. She is a member of the American Psychological Association, APA Division 53 (Society of Clinical Child and Adolescent Psychology) and APA Division 12 (Society of Clinical Psychology).
Primary Supervisors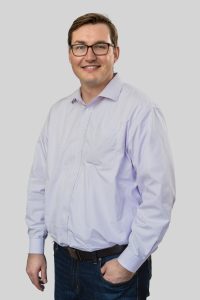 Eric Shult, Ph.D.
Dr. Eric Shult received his doctorate in counseling psychology at the University of Memphis and his undergraduate degree from Humboldt State University. He is a licensed psychologist in the state of Missouri. After completing his postdoctoral residency at University Health in 2013, Dr. Shut became a psychologist at University Health Inpatient Units. He has extensive experience treating chronic mood, anxiety, and personality issues in both outpatient and inpatient settings. He has extensive experience providing didactic presentations on multiculturalism and suicide prevention and is an adjunct instructor at Avila University in Kansas City, Missouri. Furthermore, Dr. Shult has extensive experience training and providing supervision of masters-level and doctoral-level interns.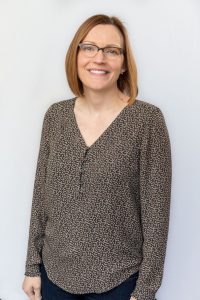 Jennifer Keller, Psy.D.
Dr. Keller obtained training in various settings, including inpatient psychiatric hospital, community mental health center, university counseling center, learning diagnostic clinic, multicultural center, and hospice. She works primarily with children and adolescents, though she provides some specific services for the adult population. Dr. Keller was previously employed at the University of Tennessee Martin both as a staff psychologist and later as the clinical coordinator of counseling services. Dr. Keller was also formerly the preadolescent program director at Royal Oaks Hospital, where she provided and supervised clinical services on the preadolescent unit. Dr. Keller was previously an adjunct professor at Forest Institute of Professional Psychology and Missouri Valley College, and she is currently an adjunct professor at Avila University. Dr. Keller is the Section Chief for Psychology at University Health and an outpatient psychologist at UH Lakewood Counseling Service in Lee's Summit, Missouri where she provides evidence based treatments. She is a licensed psychologist and health service provider in the state of Missouri. She has retired her license in Tennessee. Dr. Keller is a registrant with the National Register of Health Service Providers in Psychology. She is a member of the American Psychological Association, APA Division 53 (Society of Clinical Child and Adolescent Psychology), APA Division 12 (Society of Clinical Psychology), and the Missouri Psychological Association. Dr. Keller currently sits on the board for the Greater Kansas City Psychological Association.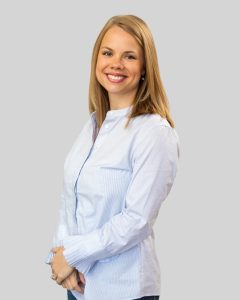 Abbey Gripka, Ph.D.
Dr. Gripka is a Missouri and Kansas licensed psychologist at University Health Crossroads Counseling in Kansas City, Missouri. She is the primary supervising psychologist for the adult outpatient internship rotation. She completed her doctoral training at The University of Kansas in counseling psychology. Dr. Gripka has extensive training and expertise in assessment and treatment of PTSD and trauma-related concerns, having completed internship and post-doctoral training with emphasis on PTSD and trauma. Dr. Gripka currently provides outpatient individual and group psychotherapy for treatment of various mental health diagnoses, with emphasis on trauma-informed and evidence-based interventions. Additionally, through The University of Missouri-Kansas City (UMKC) Athletics Department, Dr. Gripka provides consultative services to coaches and mental health treatment to student athletes. She supervises several masters and doctoral level practicum students, and also teaches a course of Cognitive-Behavioral Therapy with adjunct in-session supervision to Psychiatry Residents at University Health.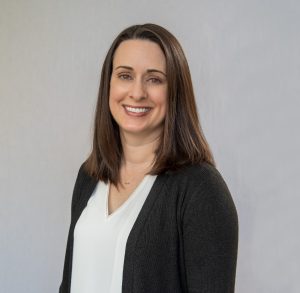 Jennifer Osborne, Ph.D.
Dr. Osborne is a Missouri licensed psychologist at University Health – Crossroads Counseling in Kansas City, MO. She is a Clinical Psychologist Supervisor and Team Leader for the adult clinic and has been with University Health since 2011. Dr. Osborne completed her doctoral training in the Counseling Psychology program at Fordham University in New York. She has extensive training and expertise in assessment and treatment of PTSD and trauma-related concerns. Dr. Osborne currently provides adult outpatient psychotherapy for treatment of a variety of mental health diagnoses. She has experience supervising and training masters and doctoral-level interns and supervises licensed staff in the department. She holds a faculty appointment in the UMKC Department of Psychiatry and is involved in training third- and fourth-year psychiatry residents. Dr. Osborne currently serves as primary supervisor overseeing group supervision for our doctoral psychology interns.
Life in Kansas City, MO
The Kansas City metropolitan area offers a wide range of activities and attractions to ensure there are plenty of ways to unwind during time away from training.
Sports
Kansas City offers multiple professional and semi-professional sporting events throughout the year, including baseball, ice hockey, football, soccer, college basketball, and auto racing. Be here to watch the 2015 World Series Champions in action.
Museums and the Arts
Kansas City has a variety of activities related to music, the performing arts, and visual art, including the Kauffman Center for the Performing Arts, the 18th and Vine Jazz District, Crossroads Art District, Negro Leagues Baseball Museum, WWI Museum at Liberty Memorial, Nelson-Atkins Museum of Art, and multiple indoor and outdoor concert centers.
Shopping and Entertainment
The Kansas City area provides several excellent shopping locations, including the Country Club Plaza and Legends Outlets. It also offers a variety of nightlife options, including the Power & Light District, Westport District, and multiple casinos. There are also multiple locations for family fun, including amusement and water parks, the Kansas City Zoo, LEGOLAND Discovery Center, and the Kansas City Sea Life Aquarium.
Annual Pay, Benefits, and Support
Annual Pay for the 2024-2025 Training Year: $35,600
Benefits provided at this site include:
14 days of PTO (vacation /holidays/sick leave)
24 hours of Professional Development
Health and dental insurance

The majority of medical services provided by University Health are completely free to employees if using the employee insurance

Disability insurance
Optional vision insurance
Prescription benefits
Robust wellness program

UH's on-site wellness center in the Health Sciences District costs $35 per year.

Flexible spending plan
Retirement (403b)

UH matches 50% of contributions up to 8% of the employee's pay

Bereavement leave
Employee Assistance Program
Corporate discount plans
Professional liability insurance (for those not already covered)
University Health observes the following 8 holidays:
New Year's Day
Martin Luther King Jr. Day
Memorial Day
Independence Day
Labor Day
Thanksgiving Day
Friday after Thanksgiving
Christmas Day
It should be noted that the University Health internship location is approximately 2 hours and 45 minutes away from Springfield, Missouri where interns must travel to quarterly in-person didactics. Due to the distance, interns will be provided with lodging at a Springfield hotel and will be provided with mileage reimbursement. Interns should make prior arrangements for any childcare or petcare needs during this time each quarter.
Please note that available benefits and observed holidays are subject to change. Matched interns will receive full benefit orientations at their site which will go over all benefit information for the training year. More information about the Support and Benefits offered in each of our regions can be found here.
Employment Requirements
Prior to onboarding, all intern applicants will have the following background checks provided by UH:
Missouri Department of Health and Senior Services – Employee Disqualification List
US Department of Health and Human Services List of Excluded Individuals/Entities
Criminal background check with the local jurisdictions as well as the Missouri Highway Patrol
Local County, State, and Multi-State Criminal/Sex Offender check
Social Security Number Tracer
Government Services Administration Excluded Parties Listing System
Review for outstanding warrants
Family Care Safety Registry
Interns must also pass an initial employment drug screen and verify the following occupational health requirements:
Measles, Mumps, Rubella
Varicella
Flu Shot
2-Step TB Test
COVID-19
All UH employees, including interns, are bound by the company's policy against tobacco and vaping use, which includes time when not at work.
Intern Selection Process
University Health reviews applications in a series of steps to determine which applicants are to be offered interviews. Applications are reviewed for initial evidence of goodness-of-fit for both inpatient and outpatient settings, assessment experience, commitment to empirically-supported treatments, and other factors that might contribute to a successful year for the intern and quality of care for patients. Interviews consist of answering applicant questions, orienting applicants to the demands of the acute and outpatient settings, and asking a series of standard questions pertaining to supervision, treatment, assessment, ethics, and diversity. Applicants are graded in each area for the content of their responses and demonstration of critical thinking. Successful interviews are generally marked by displays of good clinical rationale, quality risk analysis, and commitment to assessment and intervention methods most supported by research for the setting. Qualities that thrive in the high demands of the combination setting include dependability, professional mindset, honesty, and flexibility.
Interview Process
Interviews will be held virtually via Zoom. Interview length is an typically 45-60 minutes. Interviews will be scheduled as needed. Applicants will submit date availability and preference for interview time and then will be assigned a specific interview time within the preferred date. Flexibility will be given regarding times and dates as needed. Applicants will meet with the three site supervisors who will provide overview of each site rotation. Standard interview questions will be asked and then the applicant will have some time to ask site specific questions.
COVID-19 Response
University Health follows CDC guidelines for COVID-19 safety protocols. Currently, all employees must be vaccinated for COVID-19 and attest to being symptom free when badging to enter any University Health building. Masks must be worn at all times according to the PPE matrix, with elevated levels being required for patient contact, which includes protective eyewear and level III masks. All testing materials and group rooms are disinfected after each use. Due to the nature of the setting, all interns will provide in-person care while on the inpatient units. During outpatient rotations, interns will provide services via a combination of in-person and telehealth depending upon a variety of patient and payor factors, although all telehealth services will be provided on-site (i.e. no University Health interns work from home).
Policies are made at the corporate level and generally maintained in accordance with CDC guidance and local health policies when possible. Changes are made as the COVID-19 situation waxes and wanes.