Message from Dr. Noll
Dr. Noll was the Training Director at the time this video was made, but is no longer with 4C Health.
Match #: 228818
Internship positions available: 3
Our Mission
The mission of 4C Health (previously Four County) is to support ALL Hoosier well-being through high quality whole health care that is compassionate, collaborative, and competent. Those are our 4Cs! Care, Compassion, Collaboration, and Competency. CARE first for clients, colleagues, community, and self. Coordination, shared decision-making, and patient safety are the context for high quality care. Show COMPASSION toward clients and colleagues. Be present, value others, and provide hope. Be COLLABORATIVE – work hard and work together. Give your best effort and be intentionally inclusive. Demonstrate COMPETENCE and always be willing to learn. Care interventions and decisions are ethical, data-supported, and evidence-based.
This is supported through our work culture anchors of agility, ownership, health curiosity, and operational excellence. AGILITY. Responsiveness and flexibility to changing demands. OWNERSHIP. Acceptance of personal responsibility. HEALTHY CURIOSITY. Willingness to question and think critically. OPERATIONAL EXCELLENCE. Relentless pursuit of process efficiency and effectiveness.
About Our Site
4C Health (previously Four County) is a non-profit Community Mental Health Center serving the communities of North Central Indiana for over 45 years. We proudly serve over 9,000 clients annually. Spanning seventeen counties, we have one inpatient psychiatric unit, one crisis stabilization unit, mobile crisis teams, two residential programs, eight outpatient satellite locations, one Clubhouse, and over eight micro-neighborhood clinics. 4C Health has embedded clinicians throughout our counties served in hospitals, federally qualified health centers, corrections, and schools. In fact, we currently serve over 40 school corporations and over 140 school buildings! Community-based services include case management, home-based, Assertive Community Treatment (ACT), school-based, recovery coaching/peer support, emergency services, supported employment, and care navigation. 4C Health is deeply committed to increasing access to a continuum of care while integrating physical and behavioral health and well-being.
The primary goal of the internship at 4C Health is to guide interns in their development from students to entry-level, professional psychologists. In order to accomplish this, 4C Health offers an internship training experience designed to prepare interns to serve a broad spectrum of individuals in terms of age, cultural, diagnostic, and level of functioning inherent in a rural setting.
While 4C Health is predominantly rural servicing, we are just a hop, skip, and jump from larger metropolitan areas such as Indianapolis, Lafayette, and Kokomo. Servicing rural populations means being ahead of the curve on telehealth services. When you interview ask us about telepsychology options during your internship year!
If you want to learn more about 4C Health check us out on  Facebook, LinkedIn, Instagram, TikTok, and YouTube by searching "4C Health." Our Website is www.4chealthin.org.
About this Experience
4C Health has six internship positions, and interns in these positions will be placed at different office locations in the 4C Health network. Interns will be exposed to most clinical service lines offered by the agency so that interns can gain an in-depth understanding of the breadth of service operations of a rural community mental health agency. Professional training and acculturation will involve more than exposure to clinical operations. Interns will also have exposure and learning experiences in most areas of mental health operations including business office, support, managerial, and leadership functions. This is designed to help interns understand and appreciate the multi-faceted roles that psychologists often serve after graduation and to help prepare them for functions outside of their traditional clinical training.
The training program at this site is designed to prepare interns to serve a broad and complex spectrum of individuals in terms of age, culture, diagnosis/presenting problems, and level of functioning inherent in a rural setting. Professional acculturation will include exposure to legal, multicultural, and ethical issues that arise in an applied setting. Leadership, management, and executive functions are also addressed. Interns will learn to become key players within a multidisciplinary, community setting. Training and didactics are used with the belief that diversity is best viewed as a long-term goal that has a continual evolution. At this level of training, integration, proficiency, and efficiency are emphasized in the development of a stronger sense of professional identity, leadership, and autonomy. All intern complete a one-week orientation process in which they become familiar with the agency, staff, services, and operations. Interns will spend the majority of their time in the outpatient setting. Interns will conduct individual, family, and couples therapy for all ages of individuals. Intake assessment, treatment planning, and care management are also functions in this setting. Some interns will spend half of their time on the acute care rotation. During this rotation, they will conduct individual, group, and family sessions on the agency's inpatient unit. The intern will also complete psychological assessments and evaluations to help clarify diagnoses and guide treatment. It is expected that the intern will gain knowledge and experience in working with the severely mentally ill in an acute setting. Other training opportunities are likely to be available (depending on systemic and community demand/availability) and may be completed based on the intern's needs and interests so that they may be exposed to the variety of service lines that are available in the community mental health setting.
Training Opportunities
Outpatient services
The intern will participate in a rotation in an outpatient setting, providing individual, couples, and family therapy, completing intake assessments, treatment planning, and case management activities. Interns will have the opportunity to complete psychological evaluations within the domains of DCS parenting evaluations, general psychodiagnostic evaluations, ADHD evaluations, cognitive functioning evaluations, and Autism Spectrum Disorder evaluations. Supervision of practicum students or case managers is possible in this rotation.
Inpatient services
Interns may participate in a part-time (2 to 2.5 days per week), full-year rotation on the Acute Care (inpatient) Unit. While on the ACU, the intern would be expected to complete psychological evaluations, provide individual and group therapy, family education, participate in multidisciplinary rounds, complete risk assessments, and may provide supervision to community mental health workers or practicum students who work on the ACU.
School-based therapy services
Interns will provide individual and group therapy to students across the grade spectrum (elementary, middle, and high school). There are opportunities to work with school staff as well as case managers from 4C Health's school-based programs to meet the needs of students with behavioral and emotional challenges in the school setting. One intern will have a full time placement in school settings throughout our area. Another intern with be placed two days in the Tipton School Corporation.
Supported housing
The intern will provide individual and group therapy services, two to three days per week, to children and adults in two supported housing settings. The first setting is a permanent supported housing for families with a history of homeless and substance use. The intern will gain experience in working with the underserved as well as those with substance use complexities. The second placement is at a subsidized housing facility in which in the intern will provide individual and group therapy to children and adults.
Other training opportunities
As stated above, there are many training opportunities at 4C Health. Community Mental Health is a wonderful place to work as there are always different clinical and operational activities in which to participate. With this in mind, every attempt is made to address the training needs of our interns, depending on existing needs of our clients, communities, and stakeholders,
At the beginning of the training year, we will work together to assess your training strengths, growth areas, and goals to best prepare you to competently and effectively function as a psychologist in today's changing behavioral heath landscape. Within this process, and throughout the year, we are open to training opportunities to which you might want to gain additional exposure.
Rotation Schedule
In general, interns will work a Monday – Friday schedule from 8:00 am – 5:00 pm each day. Some weekend work and/or evening hours and travel from the home office may be required.
Placement Locations
Potential office locations are listed below.
4C Health Office – Logansport, IN
4C Health Office – Kokomo, IN
4C Health Office – Peru, IN
4C Health Office – Rochester, IN
4C Health Office – Tipton, IN
4C Health Office – Winamac, IN
It should be noted that interns may be required to travel for quarterly in person didactic training amongst the Great Lakes region sites.
Title
Address
Description
Link
APPIC Training Experiences
Treatment Modalities
Supervised Experiences
Patient Populations
Number of Counties Served: 17
4C Health is located in North Central Indiana. The population is predominantly rural, 85% white, 10% black, and 7% Hispanic. 8% of individuals have not attended high school, 18% attended but did not complete high school, 32% have completed some college, 10% have completed an Associates Degree, 20% have completed a Bachelors Degree, and 12% have a graduate degree. North Central Indiana's average income is $58,417 and the median household income is $49,023. Clients in our area can struggle to obtain treatment due to difficulties related to transportation, insurance, financial difficulties, and stigma.
Site Training Director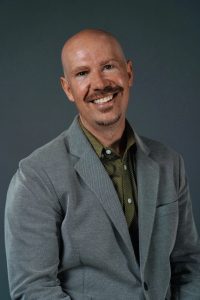 Matthew Grant, Psy.D., HSPP
Dr. Grant arrives to 4C Health in the Great Lakes Region with 19 years of experience treating patients, with 8 of those supervising master and doctoral level clinicians. Dr. Grant is coming from private practice and is looking to have a greater impact on students and a larger system of care. Dr. Grant finds his therapeutic work with patients the most meaningful when working from a psychoanalytical lens. In January of 2024, Dr. Grant will be attending the White Institute to hone his psychoanalytic skills by attending their virtual psychoanalytic psychotherapy intensive program. Dr. Grant is also one of the few individuals in the state of Indiana trained at the highest level of Accelerated Resolution Therapy (ART) for trauma, anxiety and depression.
Primary Supervisors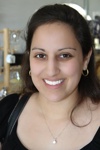 Aimee Dershowitz, Psy.D., HSPP
Dr. Dershowitz is the NPTC Great Lakes Region Director of Diversity and Inclusion. She received her masters and doctoral degrees in clinical psychology from the University of Indianapolis in 2010 and 2013 respectively with concentrations in Child and Adolescent Psychology and Health Psychology. She completed her predoctoral internship at the Family Psychological Center in Harrison, Arkansas, a member of the National Psychology Training Consortium. Dr. Dershowitz completed her postdoctoral residency with Midwest Assessment and Psychological Services in partnership with Four County Counseling Center. She is currently working as a licensed psychologist in private practice with Evergreen Psychological Services. She continues to love supervising interns part-time with 4C Health Counseling Center. Dr. Dershowitz specializes in working with children and adolescents with a wide range of presenting problems, including autism spectrum disorders, anxiety, depression, trauma, ADHD, oppositional defiant disorder, conduct disorder, and others. Additionally, she provides individual therapy and couples counseling with adults whose presenting problems include anxiety, depression, personality disorders, trauma, severe mental illness, and developmental disabilities. Lastly, she provides psychological testing services to children and adults assessing cognitive ability, parenting fitness, personality structure, ADHD, and autism spectrum disorders, among many other referral questions. She practices utilizing an eclectic theoretical orientation, primarily consisting of interventions from cognitive behavioral therapy, humanistic/person-centered therapy, and behavioral therapy.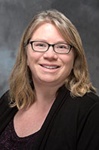 Nicole M. Taylor, Ph.D., HSPP
Dr. Taylor is a licensed clinical psychologist and has been providing supervision to the Predoctoral interns at 4C Health Counseling Center since 2019. Dr. Taylor's primary areas of expertise are assessment, ethics, and supervision.  She is also well known for training first year doctoral students in basic therapy skills. Dr. Taylor's research interests include coping with illness, LGBT issues, religion and spirituality and professional practice related issues. Dr. Taylor received her undergraduate degree from Xavier University in 1994 and her Masters and doctoral degrees from the University of Toledo in 1996 and 1999 respectively. Dr. Taylor completed her pre-doctoral internship at the Northwest Ohio Consortium for Internship Training, with specialized rotations in forensics and behavioral medicine. Dr. Taylor completed a postdoctoral fellowship at Illinois State University before heading into academia. Dr. Taylor provides psychological evaluations for clients ages 5 and up. Dr. Taylor is a full professor at the University of Indianapolis.  She has been providing training and supervision to doctoral students for 20 years. She has supervised over two dozen doctoral dissertations, has published 5 book chapters, several articles and many conference presentations.
Life in Kokomo, IN, and Lafayette, IN
Kokomo is a city in, and the county seat of, Howard County, Indiana. Kokomo is Indiana's 13th-largest city. The city's population is approximately 57,000 people. A significant number of technical and engineering innovations were developed in Kokomo, particularly in automobile production, and, as a result, Kokomo became known as the "City of Firsts." A substantial portion of Kokomo's employment still depends on the automobile industry. Housing is very affordable in Kokomo, with the options for interns being to rent an apartment, rent a house, or even purchase a home for the year.
Lafayette, IN is a college town, the home of Purdue University, with a city population of 71,782, not including Purdue students. It is located 63 miles northwest of Indianapolis and 105 miles southeast of Chicago. The university and its associated businesses employ the largest portion of the Lafayette workforce. However, private industry and commerce independent of the university also exist in the community, including Alcoa, Subaru, Caterpillar, and Wabash National. Lafayette's dining scene is eclectic and delicious. Many festivals, cultural events, and art functions are promoted by the city and Purdue. Housing is very affordable and often revolves around a student schedule.
Note: Interns moving to Indiana will need to get their license plates switched to Indiana plates per state guidelines. Read more here.
Annual Pay, Benefits, and Support
Annual Pay for the 2024-2025 Training Year:     $40,000
Benefits provided at this site include:
112 hours of PTO (vacation / sick leave)
24 hours of Professional Development
Discounted health insurance
Vision insurance
Dental insurance
Professional liability insurance (for those not already covered)
Support with mid-level licensure during the intern year
4C Health observes the following 8 holidays:
New Year's Day
Memorial Day
Independence Day
Labor Day
Thanksgiving Day
Friday after Thanksgiving
Christmas Eve
Christmas Day
Employment Requirements
4C Health Counseling Center conducts background checks on all interns. Please note the following conditions that would result in the site needing to break a match with an intern:
Felony conviction in last 10 years.
Failed Drug Screen [test positive for drug use].
Any failed Child Protective Services Check – meaning they have a record of child abuse/neglect.
Any conviction for Operating While Intoxicated in last 3 years [DUI or DWAI – Driving while Ability Impaired if more than 6 current points on license].
Intern Selection Process
All intern applicants will be considered for placement, though receipt of a Master's degree is required at this site (rather than education-equivalent). Licensed or license-eligible applicants are preferred. Application for licensure will be required if the intern is not already licensed. Candidates are expected to have skill sets commensurate with applicants at the pre-internship level. A successful candidate will be one who is looking for a challenging work environment. Exceptional self-assessment skills are expected and are viewed as necessary for appropriate professional development. Candidates should possess good psychological-mindedness, be prepared to take risks, and be open to learning opportunities. They are expected to be dependable, prepared, curious, non-defensive, and motivated. Interviews may be conducted over the telephone or by teleconferencing. However, it is preferred that interviews take place face-to-face so that interns and the training site can determine the best fit. Those candidates not invited to interview will be notified by letter.
Interview Process
Interviews are usually one hour, virtual interviews with one of the 4C supervisors. These interviews will be scheduled with the intern candidates by the individual supervisors within 4C Health.