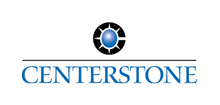 NPTC Interview with Dr. Sklar
Match #'s
228816 (Traditional)
228817 (IHC – Grant Funded)
Traditional Internship Positions Available: 4
IHC Internship Positions Available: 2
Number of Residency/Job Positions: 0
Our Mission
The mission of Centerstone is "Delivering care that changes people's lives"
About Our Site
Centerstone is one of the nation's largest not-for-profit providers of community-based behavioral health care, offering a full range of mental health services, substance abuse treatment, housing, and community supports for people of all ages. We follow a multidisciplinary approach in treatment planning and are committed to providing professional, compassionate services that improve the quality of life of the individuals we serve.
In recent years, Centerstone served more than 170,000 individuals and families in Florida, Illinois, Indiana, and Tennessee. The organization as a whole employs a staff of over 5,000 professionals including psychiatrists, nurse practitioners, nurses, psychologists, master's-level clinicians, social workers, community support specialists, finance specialists, information systems technicians, and administrative and support staff. Centerstone and its predecessor organizations have provided community-based mental health and addiction services in Indiana for nearly 60 years. We offer a full range of mental health services, substance abuse treatment, and educational services at our 60+ locations throughout South Central Indiana.
·        Serving 24,000 children, adolescents, adults, seniors and their families annually
·        Over 60 facilities throughout Indiana
·        Accredited by CARF International
·        On the forefront in clinical research and health information technology
Centerstone responds to the behavioral health care needs of individuals and families, regardless of age or the severity of challenges. Our broad range of professional services is designed to ensure that sensitive, individualized care is available to everyone seeking help. We offer a multitude of programs that are designed to address the wide-range of emotional, behavioral, psychological, and addiction issues that affect the individuals in our care. We have also created a number of educational outreach initiatives designed to provide young and old alike with a better understanding of behavioral healthcare. Centerstone exists to help individuals from all walks of life in need.
More detailed information regarding the traditional internship experiences with Centerstone can be found here: Traditional Internship Positions
More detailed information regarding the IHC Grant Funded position with Centerstone can be found here: IHC Grant Funded Positions
Training Opportunities
Interns, along with the Training Director, will develop a learning plan at the beginning of the internship year in order to identify areas of interest and focus for training. While interns will gain experience across all service lines offered at Centerstone, they may choose to focus and spend more time in particular areas of interest as team members in a multidisciplinary model. Primary intervention modalities can include group and/or individual psychotherapy, as well as assessment opportunities. As a broad overview, the Columbus, Indiana Centerstone office provides services in the following team structures:
Crisis/Access: Conducts intake evaluations, assesses the level of need, and coordinates internal referrals to appropriate services. Team members also provide emergency services to clients or community members in crisis and may assist with arranging acute inpatient care in an appropriate external facility. In addition, this team provides outpatient services for clients in need of brief psychotherapy intervention.
Child & Family: Offers services to children and adolescents, as well as their families. This team works closely with community organizations such as the local school district as well as the Department of Child Services. Along with providing outpatient services within the clinic, team members may reach out to clients within the home and school settings. Team members include therapists, family support specialists, and care coordinators.
Adult & Family: Provides services to adults with significant mental health needs, including a broad range of diagnoses. In addition to outpatient psychotherapy services, team members provide community-based interventions to clients with severe mental illnesses. Team members include therapists, rehab specialists, health coaches, and care coordinators.
Addictions Services:

Within Adult & Family Services, the Addictions team members provide comprehensive Substance Use Disorder interventions. Interventions include individual psychotherapy, group-based interventions (including Motivation for Change, Intensive Outpatient, Aftercare, Seeking Safety, and Dual Diagnosis groups), and community-based intervention provided by recovery coaches and peer recovery specialists. Team members also work closely with medical staff providing medication-assisted treatment.

Medical Services:

Psychiatric services are provided on-site and medical providers work closely with staff members to provide comprehensive care to children, adolescents, and adults. Providers include psychiatrists and advance nurse practitioners along with the support of nursing and medical assistants. Interns will work alongside medical staff on a regular basis and have the opportunity to observe providers in session.
Additionally, interns will have a year-long rotation in one of our surrounding county offices, particularly as a means to engage with rural and underserved populations. Interns will provide psychotherapy and have assessment opportunities within these sites. Interns will also have an opportunity to provide teletherapy to our more rural locations.
Site Training Director
Benjamin R Sklar, Ph.D., HSPP
Dr. Sklar is the Training Director for Centerstone. He is a licensed psychologist in the state of Indiana with the Health Service Provider certification. He received his Ph.D. in Psychology from United States International University in San Diego, California. His research interests explored the psychological impact of infertility in men and women. In his 30+ years of with Centerstone, he has worked in an inpatient setting for adolescents, provided care for children, adolescents, families, and adults with a wide range of diagnosis. He has worked in an EAP within a medical clinic and has over 20 years in after hours and emergency room crisis intervention. He has experience in private practice and has supervised numerous practicum students, predoctoral interns, and postdoctoral residents.  He practices from a Humanistic-Existential perspective with an emphasis on CBT. 
Salary, Benefits, and Supports
Salary for the 2022-2023 Training Year:
Traditional Internship Positions: $30,000
IHC Grant Funded Positions: $30,000
Benefits provided at this site include:
112 hours of PTO (vacation / sick leave)
24 hours of Professional Development
Discounted health insurance
Vision insurance
Dental insurance
Life Insurance
403(b) with 3% employer match
$500 wellness reimbursement
Mileage reimbursement for interoffice travel
Employee Assistance Program (free short-term counseling for intern and/or their family)
Professional liability insurance (for those not already covered)
Centerstone observes the following 9 holidays:
New Year's Day
Martin Luther King Jr. Day
Memorial Day
Independence Day
Labor Day
Thanksgiving Day
Friday after Thanksgiving
Christmas Eve
Christmas Day
One of Centerstone's many advantages is the provision of full clerical and technical support on-site. Interns with Centerstone will be provided with their own office space, laptop computer, and all training opportunities provided to staff.
Please note that available benefits and observed holidays are subject to change. Matched interns will receive full benefit orientations at their site which will go over all benefit information for the training year. More information about the Support and Benefits offered in each of our regions can be found here.
Background Check
Centerstone requires a background check for all employees. This includes a criminal background check, fingerprinting, a Department of Child Protective Services screen, and a request for references.
Intern Selection Process
Successful interns are those who are adaptive to the dynamic environment of a community mental health center. This involves a balance of the ability to work independently as well as integrating into multidisciplinary teams which can include physicians, nurse practitioners, case managers, recovery coaches, rehabilitation specialists, and health coaches. Supervising psychologists will participate in the selection process of potential interns, coordinated by the Training Director.
Interview Day Information
In order to reduce the travel expense associated with interviewing, all participating NPTC sites participate in a Universal Interview day in Springfield, Missouri. Interviews can also be arranged at other times and places and Skype interviews are also possible. Please be aware that on-site tours are not a part of this interview process. However, some sites may approve a site tour at a later date if requested by the prospective intern. The ability or inability to attend a site tour at another time will not impact match rankings and this is not an option available at all locations.