Noblesville Outpatient Serices - Noblesville, IN
Carmel Outpatient Services - Carmel, IN
Aspire Indiana Health - Anderson, IN
Match # 228811 (Traditional)
Internship positions available: 2
Residency/Job positions available: 3
About Our Site
Aspire Indiana Health is a fully integrated nonprofit health system that includes primary medical care, behavioral health and social determinants of health such as employment and housing. We are certified by the state of Indiana as a Community Mental Health Center (CMHC) and by the U.S. Health and Human Services Department as a Federally Qualified Health Center (FQHC).
We operate six clinics in Central Indiana but also have numerous community support programs that have an impact across approximately half the state, addressing needs such as addiction, infectious disease, youth and family services, crisis management, rehabilitation, housing assistance, job placement, veterans' support, group therapy and more.
We are recognized by our peers as an innovator in delivering comprehensive services to our patients and for promoting the health and happiness of our employees. Aspire Indiana Health actively promotes the well-being of its team members through an emphasis on work/life balance, competitive pay/benefits and opportunities for career development and advancement.
We are ambitious, financially strong and growing. While our story is multifaceted, our mission is simple: Together…  making health and well-being a reality!
 Aspire is an organization that believes in challenging ourselves to look to the future and set "reach" goals. National statistics show that the seriously mentally ill and addictions populations we serve die 15- 26 years earlier than their counterparts in the general populations. To respond to this, we became an FQHC, bringing primary health care to those we serve and beyond. Aspire has a long history of addressing social determinants of health (SDoH,) believing that such issues as housing and employment are essential to health and well-being. We are continually working toward a "no wrong door" approach to the communities we serve as we pursue whole health for the whole family.
Aspire offers two traditional internships and one IHC internship. We are unique in having our FQHC primary care offices within our outpatient CMHC clinics, making integration a reality everyday. While there are specific differences in focus between the types of internships, all interns will have the opportunity to work with multi-disciplinary teams, join integrated care staffings and attend grand rounds.
Interested in knowing more? Go to our website at www.aspireindiana.org
You'll find videos about our "Big Hairy Audacious Goals" and Healthcare Integration services, as well as more information about us, in general.
Training Opportunities
Aspire's internship training experience is organized by two main rotations. This approach is designed to ensure that interns get exposure to programs and services that are at the leading edge of integrated care and population health management. The two primary rotations offered are Substance Use Disorders (SUDS) rotation and Behavioral Health Consultant (BHC) rotation within an integrated care setting. Both interns will participate in each training rotation as a part of their experience at their assigned office location.
The SUDS Rotation is designed to promote understanding of the whole health processes associated with recovery from substance abuse disorders. As part of this rotation, interns will develop competency and understanding of the numerous behavioral health treatment modalities associated with SUDS including group, individual, and family therapy, as well as life skills training. Interns will also become familiar with the continuum of care (including psychoeducation, outpatient, and extended outpatient treatment) associated with substance use disorders. Interns will develop competency in facilitating substance use disorder best practices, as well as demonstrate an understanding of medically-assisted treatment and the associated behavioral health practices. Interns will develop and hone their understanding of American Society of Addiction Medicine (ASAM) criteria to conceptualize cases and make treatment recommendations.
Service provision opportunities will include:
Assessment and diagnosis of clients and formulating whole health treatment recommendations
Providing all levels of SUDS treatment (Basic Outpatient, Extended Outpatient, Education, Extended Outpatient, and Step Down Groups)
Working collaboratively with the legal system (including Probation, Department of Child Services (DCS), local Drug Court, and Opiate Probation Programs) and forensic peer specialists to assist clients in entering recovery
Providing family treatment (group and family modalities) and education 5. Working collaboratively with Aspire's integrated primary care team to facilitate client whole health treatment.
The BHC rotation is intended to give interns direct exposure to and training in an integrated healthcare setting. Interns will learn about the culture, workflow, treatment philosophy, specific language, and team-based approach that characterizes integrated care. Interns on this rotation will demonstrate competency in brief-targeted interventions, brief functional assessment, and therapeutic relationship development. Interns will demonstrate the ability to construct a case conceptualization that incorporates a client's medical diagnoses/treatment. They will provide brief behavioral medicine consultations and interventions with clients receiving primary health services. Additionally, interns will demonstrate competency in the provision of BHC services remotely using telehealth technology.
Service provision opportunities for this rotation include:
Functional assessment and diagnosis of patients in a primary care setting.
Providing on-demand behavioral health and behavioral medicine consults.
Providing brief-targeted empirically supported interventions and triage services both in person and remotely (telehealth).
Effective communication, working relationship and coordination of patient care between treatment team members.
Interpretation and communication of behavioral health screens.
Interns will spend a significant portion of their service time working in the major rotations–around 8-12 hours each week. For the balance of their week, interns will work alongside our supervising psychologists in our outpatient offices. They will work as generalists, developing competency in many of the unique job functions of a psychologist working in a community mental health center. These job functions include providing assessment and therapy services, helping to facilitate clinical staffing, and consultation with other behavioral health and primary care providers on our clinical teams.
Example Schedule
While in the Substance Use Disorder rotation, interns will generally work a schedule similar to what is listed below:
Mondays and Wednesdays:  8:00 am – 5:00 pm
Tuesdays and Thursdays: 10:00 am – 8:00 pm
Fridays: 9:00 am – 1:00 pm
While in the Behavioral Health Consultant rotation, interns will generally work a Monday – Friday schedule from 8:00 am – 5:00 pm each day.
Interns will spend a significant portion of their service time working in the major rotations–around 8-12 hours each week. For the balance of their week, interns will work alongside our supervising psychologists in our outpatient offices. Both interns will experience both rotations. They will switch rotations at the mid-point of the year.
Site schedules are a general guideline and interns may be required to make themselves available at other times as needed.
Placement Locations
Current office locations for both rotations are listed below. You can see a full listing of Great Lakes Region office listings by looking at the region map here.
 Current Office Locations:
Willowbrook Outpatient – Indianapolis, IN
Noblesville Outpatient – Noblesville, IN
DeHaven Building – Anderson, IN
Possible Additional Office Locations:
Elwood Outpatient – Elwood, IN
Carmel Outpatient – Carmel, IN
Lebanon Outpatient – Lebanon, IN
Office placement is determined by expressed interest and preference. Mileage reimbursement for travel between office locations is provided. It should also be noted that each of these locations range from 1 hour to 1.5 hours away from Logansport, IN where interns attend didactic training two days each month. Travel to didactics is the responsibility of the intern and should be taken into consideration.
Title
Address
Description
Link
APPIC Training Experiences
Treatment Modalities
Example treatment modalities (as listed by APPIC)
Exposure

 


(1% to 20%)
Experience
(21% to 30%)
Emphasis
(31% to 49%)
Major Area
(50%+)
Assessment
X
Individual Intervention
X
Couples Intervention
X
Family Intervention
X
Group Intervention
X
Crisis Intervention
X
Brief Intervention
X
Long-Term Intervention
X
Supervision of Practicum Students
X
Evidence-Based Practice
X
Supervised Experiences
Example supervised experiences (as listed by APPIC):​​​
| | | | | |
| --- | --- | --- | --- | --- |
|   | Exposure (1% to 20%) | Experience (21% to 30%) | Emphasis (31% to 49%) | Major Area of Study (50% or Greater) |
| Health Psychology | X  |   |   |   |
| Women's Health |   |   |   |   |
| HIV/AIDS |   |   |   |   |
| Eating Disorders | X  |   |   |   |
| Sexual Disorders | X  |   |   |   |
| Sports Psychology |   |   |   |   |
| Rehabilitation Psychology |   |   |   |   |
| Physical Disabilities | X  |   |   |   |
| Learning Disabilities | X  |   |   |   |
| Developmental Disabilities | X  |   |   |   |
| Assessment |   | X  |   |   |
| Neuropsychology – Adult |   |   |   |   |
| Neuropsychology – Child |   |   |   |   |
| Serious Mental Illness |   | X  |   |   |
| Anxiety Disorders |   | X  |   |   |
| Trauma/PTSD |   |   | X  |   |
| Sexual Abuse |   | X  |   |   |
| Substance Use Disorders |   | X  |   |   |
| Forensics/Corrections |   |   |   |   |
| Sexual Offenders |   |   |   |   |
| Geropsychology | X  |   |   |   |
| Pediatrics |   | X  |   |   |
| School | X  |   |   |   |
| Counseling |   |   |   | X  |
| Vocational/Career Development |   |   |   |   |
| Multicultural Therapy | X  |   |   |   |
| Feminist Therapy |   |   |   |   |
| Religion/Spirituality | X  |   |   |   |
| Empirically-supported Treatments |   |   |   |  X |
| Public Policy/Advocacy | X  |   |   |   |
| Program Development/Evaluation | X  |   |   |   |
| Supervision |   | X  |   |   |
| Research |   |   |   |   |
| Administration | X  |   |   |   |
| Integrated Health Care – Primary |   |   |   |   |
| Integrated Health Care – Specialty |   |   |   |   |
The most commonly seen diagnoses/supervised experiences that interns can expect to be working with at this location include, but is not limited to, Opioid Dependence, Alcohol Dependence, Cannabis Dependence, Other Stimulant Dependence, Post Traumatic Stress Disorder, Major Depressive Disorder, Borderline Personality Disorder, Antisocial Personality Disorder, ADHD, and Oppositional Defiant Disorder.
Patient Populations
Aspire Indiana's service area covers Boone County, Hamilton County, Madison County, as well as Pike and Washington Townships of Indianapolis. Aspire's service area is a blend of urban in Indianapolis, suburban in Lebanon, Carmel, Noblesville, and Anderson areas, and rural in outlying portions of Boone, Hamilton, and Madison Counties. In total, the service area covered 704,321 Hoosiers in 2015.
The area is 51.5% female and 48.5% male. 25.6% of the population is under the age of 18. 62.3% of the population is between the ages of 18 and 64. 12.1% is 65 years or older. 90.5% of the population chooses "English" as their preferred language. 4% chooses "Spanish" as their preferred language. 4.5% of the population chooses another language as their preferred language. The population is 13.24% African American, 0.13% American Indian, 3.31% Asian, 78.06% Caucasian, 0.02% Hawaiian/Pacific Islander, 2.74% Multiple races, and 0.1% Other race. 5.47% of the population is Hispanic, and 94.53% is Non-Hispanic.
In terms of education, 7.04% of the population is without a High School diploma or equivalent. 21.81% of the population has a high school diploma or equivalent only. 18.86% have completed some college coursework, and 7.32% hold associate's degrees. 27.84% have completed a bachelor's degree, and 16.56% have completed a graduate or professional degree.
Those we serve and those we hope to serve in our geographic service area have several significant barriers to treatment. The primary barrier is transportation. The geographic area has limited and inconsistent public transportation. Non-traditional options, such as Uber or Lyft, present financial challenges to those we serve who are low income.
Another barrier to services is provider shortages. While not unique to Indiana, the state is among the worst performers in the country when it comes to mental health providers per capita. While Aspire does not turn away patients, providers are struggling with large caseloads, and managing new patients and getting them seen in a timely fashion is an ongoing challenge.
Lastly, the stigma of mental illness continues to persist in most parts of Aspire's service area. Residents are often afraid to seek services, unaware of what services may exist, or don't know how to properly access care.
Example patient populations (as listed by APPIC):​
| | |
| --- | --- |
| Population | % Served |
| Rural | 100% |
| | |
| Number of Counties Served | 6 |
Joanna Will, Ph.D.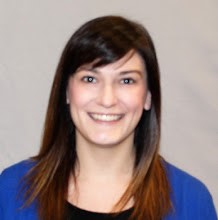 Dr. Will is a licensed psychologist in the state of Indiana. She completed her Ph.D. from the University of Virginia and her pre-doctoral internship through New York University – Bellevue Hospital Center & Kirby Forensic Psychiatry Center.  Dr. Will has extensive experience and knowledge in forensics and working with individuals with complex and extensive needs. Prior to entering her doctoral program, Dr. Will worked as a Probation Officer and Substance Abuse Assessment Officer with the Court Assisted Rehabilitative Efforts (C.A.R.E.) Court Alcohol and Drug Program in Hamilton County, Indiana. Her theoretical orientation is integrative and she draws heavily from relational psychodynamic, CBT, and DBT approaches.
Life in Indianapolis, IN
The "Crossroads of America," Indianapolis is one of the largest cities in the U.S. famous for its livable neighborhoods, low cost of living, rich cultural offerings and sports iconography. The strong economy continually outpaces the nation's and is known as a major Midwest tech hub. Whether you like living in a downtown skyscraper, in one of the many historical suburb communities or commuting straight from the farmland, Indianapolis gives its Hoosier residents the opportunity to embrace the lifestyle they want.