Message from Dr. Ashley Hunter
Match #:  228813
Internship positions available: 3

Number of Residency/Job Positions: Varies

Our Mission
As the largest Community Mental Health Center in Indiana, our mission is to strengthen our communities and to improve the health and well-being of those we are privileged to serve. We use evidence based practices that treat the whole person. Our team of board-certified psychiatrists and psychologists, highly trained and certified therapists, nurses, and case workers deliver comprehensive care and treatment for mental health conditions.
In order to accomplish this, it is our shared mission to interrupt (or at least lessen) the inter-generational transmission of toxic traumatic stress, positively impact the quality of life of those we serve, and provide professional, caring, cost-effective healthcare services.
About Our Site
The Otis R. Bowen Center for Human Services, Inc. (Bowen Center), is a private not-for-profit, comprehensive community behavioral health that now serves 21 counties of Northeast and North Central Indiana at several service locations. The Center employs approximately 1,300 staff members. Bowen Center has been accredited by the Joint Commission on Accreditation of Healthcare Organizations (JCAHO) since 1980. We provide a full continuum of services including acute inpatient care, residential/transitional services, community-based rehabilitation, medication-assisted treatment, and comprehensive outpatient services. During fiscal year 2018, Bowen Center served 24,558 individuals residing in 55 counties. Those served are predominantly rural and of low income.
You may view a copy of Bowen's 2019 annual report here.
Bowen Center has the largest cohort of licensed psychologists of any of Indiana's comprehensive community behavioral health centers. We have close, collaborative "first name" relationships with our schools, medical community, child protective services, courts, probation departments, and many other community stakeholders. We seek to be true to the mission of a comprehensive behavioral health system to serve the otherwise under-served, the disenfranchised among us who are very much in need of professional care but too often encounter many barriers to access. We are strengths-based, goal-directed, evidenced-based, trauma-informed, consumer-driven, and focused on improving our cultural competence so we can fulfill our responsibility to provide clients with quality care.
More information about Bowen can be found on our website and our YouTube page. You can also watch the interview with Dr. Hunter and NPTC from 9-26-19 here.
About this Experience
Bowen Center has three internship positions available that take a choose-your-own-adventure approach. As such, interns are able to shape their experience based on their preferences, goals, and the needs of patients and the organization. This internship offers psychologists-in-training an intensive and wide-ranging clinical and educational experience, firmly rooted in values of community service, multiculturalism, stewardship of healthcare resources, and adherence to the highest standards of ethical practice. The primary emphasis of the year-long program is the professional development of the psychology practitioner. To that end, the internship provides an opportunity to gain proficiency in a wide array of therapeutic and assessment techniques in a variety of clinical modalities and settings with a variety of populations. Interns will develop their skills in intervention, assessment, diagnosis, and testing. Most of the patient contact opportunities involve delivering outpatient interventions to individuals, families, couples, and groups, and providing testing services, especially diagnostic consultations, parenting assessments, and fitness for duty evaluations. There are also opportunities to do additional rotations to develop skills at providing interventions at our primary care clinics, inpatient unit, transitional living facilities, and/or methadone clinic. We work with you to honor your preferences and training wants/needs to help you achieve your goals.
Across our settings, Bowen Center places a strong emphasis on learning and implementing consensus evidence-based practices as well as participation in principles and practices of trauma-informed care. We also value joining the patient in their goals and developing care plans and completing progress note documentation collaboratively. We find this helps us improve patient engagement as well as assists us in being more culturally competent when we align treatment with the patient's goals and context.
Interns can also expect to learn about a rapidly changing healthcare environment and to develop a greater understanding of fundamental business principles of the marketplace. Bowen Center has developed a number of partnerships with primary healthcare providers, major health systems, and managed care organizations. We are growing our expertise in providing integrated whole-person healthcare as both "the right thing to do" and to be a leader and successful in the era of healthcare reform.
Interns work in multidisciplinary teams and have ready access to psychiatrists, psychiatric nurse practitioners, licensed psychologists, licensed clinical social workers, licensed mental health counselors, licensed marriage and family therapists, and community-based caseworkers. We place a strong emphasis on mutual support, practitioner wellness, and the organizational prevention of secondary trauma. We discuss self-care during supervision and will incorporate self-care activities during group supervision times based on the group's interests and needs. Interns can expect to be valued members of clinical teams who are treated with the respect they are due as knowledgeable and experienced professionals.
Bowen Center generously supports the continuing education of all our staff, including our interns. Interns can expect to have opportunities to attend on-site professional workshops in areas of interest as well as have opportunities to provide informal and/or formal trainings to their colleagues at Bowen based on areas of interest and expertise. Bowen Center provides its employees, including interns, several opportunities to attend in-house trainings, including C-SSRS for Suicide Risk Assessment, ACT, CBT-I, MRT, Hypnotherapy, DBT, Matrix Model, MI, and more.
At Bowen Center, we value our interns and invite them to participate in our psychology team meetings for socialization into the profession. We have several opportunities for all of the interns to meet together with psychologists to address self-care, learn about the business and administration side of psychology, and learn about other topics of interest (e.g., court testimony). We also provide four hours of supervision weekly. At least two of those hours include individual supervision with at least two different licensed psychologists and one hour of group supervision with the training director.
Interns are also eligible to apply to Bowen's internal leadership development programs: the Everyday Leaders Program (ELP) and the Bowen Leadership Development Program (BLDP). The ELP is intended for individuals wanting to learn and grow as a leader no matter their position by (1) offering connection opportunities for colleagues across roles, departments, and shifts; (2) encouraging individual leadership reflection; and (3) promoting personal and professional growth. ELP is a flexible 8-week program that provides opportunities to learn and practice the basics of leadership through reviewing pre-developed leadership training content at a time convenient for participants' schedules as well as engaging in live cohort discussions. It is a great program that both leads up to the BLDP as well as functions a standalone. The BLDP is an intensive program intended to identify and develop employees to be prepared, competent, and confident to be a leader and to establish formal succession planning for the Center. This program lasts six months and goes from January to June and July to December each year. The application process includes submitting an electronic application and writing a leadership essay.
In addition, interns are also able to join various committees of interest in their local offices (e.g., morale committee, wellness committee) as well as in some organization-wide committees (e.g., Diversity and Inclusion Steering Committee, Zero Suicide Committee). The committees in the local offices can vary by location.
The Otis R. Bowen Center for Human Services is a member of the National Health Service Corps (NHSC) loan repayment program.
Training Opportunities
Specialty Mental Healthcare
All interns are required to spend at least some time in one to two outpatient specialty mental healthcare clinics, doing outpatient therapy and testing as described above. In addition, interns have the opportunity to engage in optional rotations based on their interests and goals. These rotations are described below.
Integrated Healthcare
Bowen Center opened its first full-service primary health clinic on January 6, 2020, in Warsaw, Indiana, and in spring 2021, the Clinic received the FQHC Look-Alike Status. This is a modern health clinic that integrates primary healthcare, family medicine, and behavioral health. Initially, it was be staffed by a Bowen physician, medical assistants, reception staff, and clinicians and expand as it grows; in addition, optometry and dental services will be contracted. With Bowen's commitment to providing quality, cost-effective services, the treatment team will consist of providers we would want to see ourselves.
The new facility is housed in a newly renovated medical building within walking distance of Bowen's Outpatient Specialty Mental Health Clinic, where the lab and pharmacy are located. The building has eight exam rooms, the construction of which was completed in mid-December 2019.
Bowen opened its second Health Clinic in Fort Wayne in December 2020. Located in an area of Fort Wayne that is home to many minority groups, the intention is to increase access and reduce healthcare disparities for those facing barriers to care.
Bowen Health Clinics offed both walk-in and scheduled appointments to further increase access to care. Our medical staff treats children, adolescents, and adults, providing physicals, wellness exams, sick visits, assessments of major body systems, treatment planning and progress review, patient and family education, vaccination education and administration, orders for laboratory testing, and referrals for specialty care. We also accept many insurance plans, have a sliding fee scale, and have Indiana Navigators to assist patients in obtaining healthcare coverage, if needed.
The interns wanting integrated care experience can expect to work side-by-side with primary care providers within a fully integrated, multidisciplinary model in our primary care clinic. Visits will be brief (e.g., 15-30 minutes on average) and short-term (e.g., 1-6 visits).
The intern will work in a behavioral health consultant role and provide brief assessments, intervention, and onsite consultation to the primary care team regarding total health concerns, addictions, and health behavior changes; enhance patient functioning through brief, solution-focused clinical interventions according to empirically-supported treatment modalities, and equip patients and the medical team with knowledge and skills to facilitate greater behavior change.
The intern can expect to:
take warm handoffs to do brief intervention immediately with a patient (e.g., addressing patients' treatment compliance with chronic health conditions, helping patients process a new diagnosis that has severe implications, addressing previously undiagnosed mental health conditions, problem-solving stressful life events/changes, providing interventions for substance use)
do screeners for things like suicide, depression, anxiety, ADHD, autism, etc.
do more detailed psychological testing if needed
do follow-up consult appointments in the clinic in between warm handoffs from the doctor
triage when patients are in need of more significant mental health treatment and refer to community mental health center for psychotropic medication management, outpatient therapy, or inpatient stay
Inpatient Unit
Bowen Center's 16-bed adult Inpatient Unit provides a safe, therapeutic environment for crisis intervention and stabilization for clients suffering with mental illness and suicidal thoughts or behaviors. Clients are treated with a combination of assessment, examination, medication and therapy. The Inpatient Unit offers a simple detoxification program for substance use or alcohol. After discharge, clients continue services in our Outpatient Clinic setting after discharge.Interns have participated in multi-disciplinary team meetings and provided group and individual therapy as well as testing services on the inpatient unit.
Transitional Living Facilities
The Transitional Living Program is designed to equip clients with the skills and resources necessary to progress through a continuum of supports that are individually tailored to assist each client to achieve maximum independence. Our transitional living centers offer the following services for adults with a serious mental health diagnosis with impairment in one or more life areas:
On-site evidence based skills coaching
Case management
Medication management
Referral and coordination of community services
Inpatient crisis stabilization
Interns have assisted with intervention and testing for folks involved with the transitional living program.
Methadone Clinic: Bowen Recovery Center
The Bowen Recovery Center is a comprehensive treatment approach to helping those suffering from Opioid Use Disorder. It is an expansion of the Medication Assistance Treatment (MAT) Program and includes Methadone. When taken under a doctor's care, Methadone has been determined to be a safe medication to treat the physical withdrawal symptoms of Opioid use. The following services are provided as part of the Bowen Recovery Center experience.
MEDICAL SERVICES: A medical doctor specializing in addictions is on site daily. All new clients will be required to meet with the doctor the very first day and undergo a comprehensive history and physical assessment.
INDIVIDUAL COUNSELING: Licensed counselors are on-site daily. They will meet with new clients the first day and conduct a Psychosocial Assessment. Clients will then be matched and required to participate in weekly counseling and case management sessions.
NURSING SUPPORT: Licensed nurses are on-site daily to administer the medication to ensure the proper dose is received and monitor for symptoms of withdrawal or side effects.
GROUP SUPPORT: Clients are required to participate in one of the many different support sessions that are offered.
RESOURCE ROOM: Clients are encouraged to take advantage of the variety of information and community resource materials available in the Bowen Recovery Center Resource Room. It is a safe environment where clients can learn more about rebuilding the social, psychological and physical aspects of life.
Rotation Schedule
Interns at this site generally work an 8:00 am – 5:00 pm schedule on Monday – Friday for 40 hours per week. Interns are expected to work one evening each week to enhance patient access to care. Interns' schedules will be adjusted at the local level to accommodate evening work time. Within reason, Bowen is flexible with scheduling and works with interns to accommodate needed schedule changes.
Example Schedule
| | Monday | Tuesday | Wednesday | Thursday | Friday |
| --- | --- | --- | --- | --- | --- |
| | Client Contact, Paperwork, Travel | | Paperwork, Group Supervision, Client Contact | Paperwork, Play Therapy Group, DBT Group | Paperwork, Client Contact |
| | Supervision, Group Supervision, Travel, Client Contact, Paperwork | Paperwork, Supervision, Client Contact | Client Contact, Supervision, Client Contact | | Client Contact, Paperwork, Journal Review |
Please note that not every experience is identical and site schedules are a general guideline. Interns may be required to make themselves available at other times as needed. What is provided above is an example of what the work week might look like for an intern at this site.
Placement Locations
With regard to our internship placements, in 2018-2019, one of our interns worked in Huntington and Fort Wayne with a six-month rotation on our inpatient unit, and the other intern worked in Plymouth and Warsaw with a three-month rotation on our inpatient unit followed by a three-month rotation at our transitional living facility. For 2019-2020, one of our interns served the Angola and LaGrange offices while the other served the Columbia City and Warsaw locations in addition to a brief rotation at our inpatient unit. In 2020-2021, we had one intern full-time in the Warsaw office and one full-time in the Fort Wayne office. The 2021-2022 cohort will also have one intern placed full-time in Warsaw and another full-time in Fort Wayne with the additional option of participating in one or more of the rotations.
The office locations are assigned by the Center based on need. Potential office locations include:
Huntington, IN
Warsaw, IN
Ft. Wayne, IN
Columbia City, IN
Plymouth, IN
Albion, IN
Wabash, IN
LaGrange, IN
Angola, IN
It should be noted that quarterly in-person didactic training is located at the Four County office location in Logansport, IN. Depending on office assignment, interns may be required to travel approximately one-to-two hours for didactic training. Due to the distance, additional benefit considerations are taken as detailed in the benefits and support section below.
Title
Address
Description
Link
APPIC Training Experiences
Treatment Modalities
Supervised Experiences
Given the large number of clients and families served, all major diagnostic groups are represented among those we are privileged to serve. Depressive disorders, trauma, bipolar and schizophrenia spectrum disorders, anxiety disorders, substance-related disorders, and child-adolescent disruptive behavior disorders are the predominant diagnoses of record. Research indicates that 75-90% of persons served in publicly supported comprehensive behavioral health centers have a history of multiple domains of childhood trauma (adverse childhood experiences). Thus, interns can expect to have ample opportunity to refine their knowledge and skills with respect to trauma identification and intervention. Bowen Center also has a comprehensive and expanding program aimed at serving children and families affected by autism spectrum disorders and co-occurring emotional-behavioral disorders.
Patient Populations
Interns will develop a keen understanding of the "culture of poverty." The region we serve has a large Latino/Latinx/Latine population, and Allen County/Fort Wayne is the home of the largest Burmese community outside of their native country. Bowen Center is committed to serving the unique needs of our military veterans and their families. The Center is a Star Behavioral Health Providers (SBHP) of Indiana member. SBHP is a resource for veterans, service members, and their families to locate behavioral health professionals with specialized training in understanding and treating military service members and their families.
To help us provide culturally appropriate care, Bowen Center has a Diversity and Inclusion Committee that participates in community events and provides educational resources for staff members. We also offer trainings in working with members of the LGBTQ community and enable staff to select whether their belief systems and willingness to participate in ongoing trainings equip them to provide culturally competent care to sexual minorities as well as transgender and gender variant folks.
Site Training Director
Dr. Hunter is the site Training Director for Bowen Center. She earned her doctorate in Clinical Psychology from The School of Professional Psychology at Forest Institute in 2015, completing her pre-doctoral internship at the Bowen Center through the National Psychology Training Consortium. She is currently licensed and endorsed as a Health Service Provider in Psychology in the state of Indiana. She is trained in trauma-informed therapies (e.g., TF-CBT, CPT), Cognitive Behavioral Therapy for Insomnia, Acceptance and Commitment Therapy, Dialectical Behavior Therapy, Brief Cognitive Behavior Therapy for Suicide, Eye Movement Desensitization and Reprocessing, and Hypnotherapy and is also very interested in positive psychology and its infusion into evidenced-based practices. She has also had assessment experience, including Parenting Risk Assessments for the Department of Child Services and the courts, and experience with various other assessments including intelligence testing, personality testing, diagnostic testing, autism testing, pre-surgical evaluations, and competence to stand trial evaluations. In her current position at the Bowen Center, she works with children, adolescents, adults, and older adults, practicing addiction treatment, psychological testing, and supervision of bachelor's level home-based and school-based service providers and master's level counseling staff. Her main research interest is volunteering. She serves as a core group member on Bowen's Diversity and Inclusion Steering Committee and on the Zero Suicide Committee.
Primary Supervisors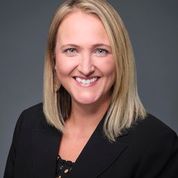 Siquilla Liebetrau, Psy.D.
*Supervisor at site in Warsaw, IN
Dr. Liebetrau is the Clinical Director at the Bowen Center. She received her doctorate in Clinical Psychology from Argosy University, Illinois School of Professional Psychology and is currently a licensed psychologist in the state of Indiana. She integrates evidence-based practices into her client-centered orientation. She has had training in Acceptance and Commitment Therapy as well as Trauma-Informed Therapy. She has also had extensive assessment experience including Parenting Risk Assessments for the Department of Child Services and the courts, Fitness for Duty assessments of probation officers, prebariatric evaluations, and opioid risk assessments and various other assessments including intelligence testing and personality testing. In her current position at the Bowen Center, she works with children, adolescents, and adults, substance abuse treatment in a group and individual format, psychological testing, and supervision of bachelor's level home-based and school-based service providers, master's level counseling staff, and pre-doctoral interns. Her main research interest includes trauma. She serves as member of Bowen's Diversity and Inclusion Steering Committee and Zero Suicide Committee.
Richard Ruhrold, Ph.D.
*Supervisor at sites in Warsaw, IN and Ft. Wayne, IN
Dr. Ruhrold is the Senior Vice President for Clinical Services and the Chief Psychologist at Bowen Center. He completed his doctorate in Clinical Psychology from the University of Michigan in 1986. He is currently licensed and endorsed as a Health Service Provider in the state of Indiana. He is also a National Board Certified Fellow in Clinical Hypnotherapy. As the Site Training Director, he provides supervision for interns at both the Warsaw and Ft. Wayne locations. He also supervises 1-2 psychology graduate students per year from Purdue's Clinical or Counseling programs in practicums at the inpatient psychiatric program at River Bend. He specializes in cognitive therapy from the Rational Emotive Therapy approach and utilizes the scientist-practitioner model of training and supervision and his research interests include trauma-informed care, staff wellness, the organizational prevention of secondary trauma, and clinical outcomes. He serves as member of Bowen's Diversity and Inclusion Steering Committee and Zero Suicide Committee.
Tammy Truijens, Psy.D.
*Supervisor at site in Fort Wayne, IN
Dr. Truijens is the Testing Coordinator at Bowen Center. She earned her doctorate degree in Clinical Psychology from Pacific University, School of Graduate Psychology, and completed her pre-doctoral training at The Bowen Center as a member of the National Psychology Training Consortium. She is a licensed psychologist with an endorsement as a Health Service Provider in Psychology in the State of Indiana. She is trained in DBT, EMDR, Hypnotherapy, and evidence-based approaches for clients with substance use concerns. She sees clients across the life span, although primarily adolescents and adults. She also has a strong interest in serving LGBTQIA clients and completes independent assessments for transgender and gender nonconforming clients seeking gender-affirming medical interventions. In her current role, she is focused more heavily on psychological assessment, including parenting risk assessments and diagnostic evaluations for the Department of Child Services, state and federal probation, as well as fitness for duty evaluations, pre-surgical evaluations, and autism testing. She serves as a core group member on Bowen's Diversity and Inclusion Steering Committee.
Bryan Ciula, Ph.D.
*Supervisor at site in Warsaw, IN
Dr. Ciula received his Ph.D. from Southern Illinois University at Carbondale in 1977 and is licensed in Indiana. He has been in practice for 40 years working with older adolescent through older adult populations doing both individual and couples counseling, and psychological assessments/testing, including medically related, forensic, and neuropsychological. He is a Certified Diplomat in clinical hypnotherapy and he is trained in biofeedback training. Dr. Ciula's research interests include psychological testing.
Andrew Yoder, Ph.D.
*Supervisor at site in Warsaw, IN
Dr. Yoder completed his Ph.D. in Clinical Psychology at the University of Notre Dame with a strong curriculum focus on Cognitive Behavioral Therapy. While at Notre Dame, he was also the clinic coordinator and therapist for the Notre Dame Marital Therapy and Research Clinic and he still enjoys working with couples. He completed his pre-doctoral internship at the Venture Psychology Internship Consortium in St. Joseph and Benton Harbor, MI. He also completed post-doctoral training at the Bowen Center which included individual therapy with a wide range of populations with regard to age, SES, and presenting problems. He has experience with forensic assessments including parenting risk assessment for the department of child services and a couple of competencies to stand trial evaluations. His training has primarily focused on interventions suited for late adolescents and adults, with some experience and less training with children and younger adolescents. His training also included a good balance of assessment and therapy and his preference in clinical practice is a fairly even distribution of both assessment and therapy.
Aurora Griffin, Psy.D.
Dr. Griffin earned her doctorate degree in Clinical Psychology from Pacific University, School of Graduate Psychology. She completed her pre-doctoral training at The Bowen Center as a member of the National Psychology Training Consortium. She is a licensed psychologist with an endorsement as a Health Service Provider in Psychology in the State of Indiana. She is trained in CBT, DBT, MI, EMDR, and Hypnotherapy. Areas of focused interest and training include substance use, intimate partner violence, intergenerational trauma, and multicultural training/creating inclusive environments. In her current role, she has a balance between assessment and therapy. Assessment includes parenting risk assessments, diagnostic evaluations, and autism testing. Therapy includes individual therapy with primarily adolescents and adults and couples/family therapy. In addition to the clinical services she provides, she is also a core member of Bowen Center's Diversity and Inclusion Committee which promotes awareness, education, and conscious change for the organization and served communities.
Crysta Weidner, Ph.D.
Dr. Weidner received her Ph.D. in clinical psychology from DePaul University in the child-clinical track. She completed her pre-doctoral internship at the Bowen Center through NPTC. She is a licensed psychologist with an endorsement as a Health Service Provider in Psychology in the State of Indiana. Although her graduate training focused on research and clinical work with children and families, she has provided therapy and conducted assessments to individuals across the lifespan. Her research interest includes how cultural and familial factors impact mental health outcomes among ethnically diverse children and families. Dr. Weidner is also a PCIT certified therapist.
Megan Marsh, Psy.D.
Dr. Marsh earned a Doctorate in Clinical Psychology from The Wright Institute and a Master of Arts in Marriage and Family Therapy from the Forest Institute of Professional Psychology. She completed her pre-doctoral training at the Bowen Center as a member of the National Psychology Training Consortium and continued to work at the Bowen Center as a Behavioral Health Service Provider and as a Post-Doctoral Fellow before becoming a Licensed Clinical Psychologist in the state of Indiana. While she has experience with Parenting Risk Assessments for the Department of Child Services and with psychological testing for diagnostic clarification, her primary focus has been working with teenagers, adults, and couples in a therapeutic setting. She utilizes cognitive behavioral therapy and solution-focused techniques when working with patients, though often incorporates EMDR and DBT skills as needed. She has a particular interest in working with those struggling with relationships, grief, depression, anxiety, trauma, and substance use. She is an advocate for diversity and inclusion, prefers to utilize an interdisciplinary approach to treatment whenever possible, and enjoys keeping abreast on research related to her areas of interest.
Life in Northeast Indiana…
While Bowen Center services a predominantly rural population, we are not "in the middle of nowhere." In fact, Fort Wayne is the second-largest city in Indiana, and many of our interns choose to live there. The region offers a relatively low cost of living and is conveniently located near several large cities and interesting towns for fun day trips and weekend getaways.
For those who like to access the "big city," both Indianapolis and Chicago are within ready driving distance. You can board a train in South Bend and be in downtown Chicago's "Magnificent Mile" within about an hour. Fort Wayne and South Bend have many fine restaurants (not to mention some amazing chocolate shops), shopping and concert venues, and professional sporting events. Brown County, Indiana, Ann Arbor, Michigan, and the many charming towns along the Lake Michigan shoreline are great places for a weekend getaway. For any thrill-seekers among us, Sandusky, Ohio, about a three-hour drive away, boasts Cedar Point, voted year after year as America's best rollercoaster park. Many festivals take place throughout the area during the summer and fall, and there are lots of outdoor adventures to go on, including many area bike trails, hiking trails, and state parks.
Fort Wayne is the second-largest city in the state of Indiana, and the hub of Northeast Indiana, earning awards from Money Magazine, the U.S. Conference of Mayors, All-America City Awards, Business Week, and the U.S. Department of Housing and Urban Development for its outstanding quality of life. Fort Wayne boasts a low cost of living, top-notch medical care, excellent educational opportunities, and fun activities for all individuals. Fort Wayne has fantastic eateries and shops, arts and cultural events, parks and trails, and sporting events. For example, Sweetwater hosts several great musical events in addition to concerts at other venues. There are a number of chain and independent restaurants, offering a wide variety of cuisines from American to Middle Eastern to Asian to Mexican to Italian and more. Fort Wayne is also home to several craft breweries, a distillery, a zoo, Science Central, as well as multiple other museums, escape rooms, nature parks, preserves, and walking trails. In addition, there are several local wineries nearby.
To learn more about Northeast Indiana, check out the following resources:
Salary, Benefits, and Support
Salary for the 2022-2023 Training Year:    $35,000
Benefits provided at this site include:
112 hours of PTO (vacation / sick leave)
24 hours of Professional Development
Funeral Leave
Discounted health insurance
Vision insurance
Dental insurance
Short Term Disability
Life Insurance
Employee Wellness Program
Flexible Spending Account
Health Savings Account
Student Loan Repayment Program
Retirement – tax-deferred annuity
Employee Assistance Program
Fitness Reimbursement Program
Professional liability insurance (for those not already covered)
Leadership development programming
Bowen Center observes the following 9 holidays:
New Year's Day
Memorial Day
Independence Day
Labor Day
Thanksgiving Day
Friday after Thanksgiving
Christmas Eve
Christmas Day
New Year's Eve
Due to the distance necessary to travel to didactic training, Bowen Center provides additional benefits to interns. Bowen does pay for a hotel room for each didactics lasting two or more consecutive days and our training department will actually cover booking it for them, as well, so interns won't have any out-of-pocket expense for the room. The only night that will be covered will be between the days of didactics. Bowen uses the Holiday Inn Express in Logansport. Bowen Center will also reimburse the intern's mileage according to the IRS guidelines and the cost of meals during didactics as an added benefit. Bowen Center will reimburse interns for the cost of lunch (up to $15) each day, and if interns stay overnight in Logansport, Bowen Center will also reimburse the cost of dinner (up to $25) for only the night(s) of the hotel stay. Interns will need to keep their receipts for documentation of this.
Interns also receive comprehensive clerical technical support. Every outpatient office has an office manager and client service personnel who are responsible for client check-in, assistance with scheduling, front desk collections, etc. Each office also has at least one administrative assistant who can assist with scoring most testing protocols and completing prior authorizations for clients to receive/continue to receive services; Health Information Management Specialist (HIMS); and housekeeping staff. We maintain a transcription department and phone-based dictation system and interns will be a part of the Electronic Medical Record system. Every consulting office where interns provide services has a networked computer terminal and access to a library of reference materials. Bowen also maintains a generous staff development budget, which provides interns the ability to request necessary educational and reference materials during the year.
Please note that available benefits and observed holidays are subject to change. The 2022 benefits guide can be found 2022 Bowen Benefit Guide with more details regarding these benefits. Matched interns will receive full benefit orientations at their site which will go over all benefit information for the training year. More information about the Support and Benefits offered in each of our regions can be found here.
Employment Requirements
Drug Testing
Although Bowen Center does not routinely require drug testing as a part of the employment process, if they have reason to believe that an intern/employee is under the influence of drugs or alcohol they may require a drug screen. If the person fails the drug screen, they typically place the individual on leave and require them to get a substance use assessment. They will then meet with the individual to evaluate if they can put accommodations in place in order for them to continue work.
Vaccination Requirements
Employees are required to sign a health certification form, which certifies that the intern/employee is free of all communicable and/or contagious disease and free of medical, emotional, and addiction problems, which could significantly interfere with the performance of job responsibilities.
Flu Shot Policy – As has been policy for the last few years, flu shots are mandatory for all Bowen staff members unless you have one of the following approved exemptions:
Medical Exemptions: Documentation from your medical provider detailing the reason you are not able to receive the flu vaccine will need to be sent to the Infection Prevention Nurse to review. If approved for a Medical Exemption, masks must be worn the entire flu season (October through March) even if the Covid-19 mask mandate were to be lifted.
Religious Exemptions: Staff may request a Religious Exemption request form from their HR Coordinator. Religious Exemption requests will then be evaluated by Bowen Center's attorney who will make the final decision to approve or deny the Religious Exemption request. If approved for a Religious Exemption, masks must be worn the entire flu season (October through March) even if the Covid-19 mask mandate were to be lifted.
COVID-19 Vaccination Policy:
As part of a federal mandate, that includes federal employees, federal contractors/subcontractors and specifically cites community mental health centers, Bowen Center will be implementing the federally required COVID-19 vaccination requirement for all employees, unless the employee is granted a medical or religious accommodation. Employees may seek an accommodation to the vaccination requirement due to a medical reason or sincerely held religious belief. Requests for medical or religious accommodation will be treated as other requests for accommodation and evaluated and decided in line with what would be considered a reasonable accommodation absent undue hardship. Bowen Center will keep confidential any information provided. Employees who receive a medical or religious accommodation from the vaccination requirement would instead comply with alternative health and safety protocols, including wearing an appropriate face covering and weekly COVID-19 testing.
Weekly Testing
Any employee that is considered partially vaccinated (is not 2 weeks past receiving the one dose J&J vaccine or 2 weeks past their second dose of Modera or Pfizer vaccines) will be required to submit a negative COVID-19 test every 7 days, at minimum.
Employees will submit their weekly COVID-19 test results
Weekly testing for COVID-19 is the employees responsibility and the cost of testing will not be reimbursed by Bowen Center.
Diagnostic Lab Tests (PCR) results will only be accepted.
Antigen tests are not an option under the current mandate
Since weekly testing is precautionary, employees may continue to work while they are waiting on test results, as long as they do not have any COVID-19 symptoms.
Employees must have a negative COVID-19 test on file within the past 7 calendar days, in order to go onsite to any Bowen location, or to work face to face with patients or Bowen co-workers.
If a test result is delayed and/or not available and it is past 7 calendar days, employees will need to reach out their supervisor immediately for options, which may include remote work (where applicable) or time off using PTO, if it is available.
Use this link to find testing facilities in your area https://www.coronavirus.in.gov/2524.htm
Background Checks
The Bowen Center does complete background checks pre-internship and some are completed once an intern starts at the center. The background check requirements are dictated by the Department of Children Services (DCS) and by company policy. Below is a breakdown of what background checks will be completed.
National Criminal History Check (Initial Online Check and through Fingerprinting)– This check provides general information regarding misdemeanor or felony history. A County Criminal History Check may need to be conducted to get more details if negative criminal history comes back on the National Criminal History Check.
County Criminal History Check– This is conducted for every county the candidate has lived in during the past 5 years.
For both the National Criminal History and the County Criminal History Bowen Center initially looks to see if an intern has any misdemeanors in the last 7 years or felonies in the last 10 years. If they have been convicted with one of these charges within these time frames the results are given to the VP of Human Resources and the VP of Risk Management. They will evaluate the results on a case-by-case basis to determine if they are eligible to be hired. When the conviction was charged and the type of conviction will be factored into their decision. These results will also have to be reported to the Department of Children Services per their contract with them.
Indiana Child Protective Services (CPS) Check– If any record is found while conducting this check this information must be presented to our representative at DCS. They will make the determination if they can be cleared. This is determined on a case-by-case basis depending on the severity of the report and when it occurred.
Out of State CPS Check– Conducted in every state the candidate has lived in in the past 5 years. If any record is found, this information must be presented to our representative at DCS. They will make the determination if they can be cleared to serve our DCS clients. This is determined on a case-by-case basis depending on the severity of the report and when it occurred.
Motor Vehicle Record– Bowen Center guidelines for Motor Vehicle Record is no more than 2 speeding tickets in the past 3 years, no speeding tickets of 21 mph or more in the past 3 years, and no major moving violations in the past 5 years (reckless driving, OWI/DWI, etc.). This will not disqualify an intern for the position as long as the position does not require them to transport clients. A pre-doctoral intern would not be expected to transport clients so this would not disqualify them, BUT they would be required to sign a No Driving Form, which indicates that they cannot drive clients, Bowen Center vehicles, or drive during working hours as they will not be covered under the site liability insurance.
Again, please note that, if a negative criminal history is found, Bowen Center, as the employer, determines the eligibility of internship on a case-by-case basis depending on the severity of the charge and when the intern was convicted of the charge.
Intern Selection Process
When ranking and selecting interns for the Bowen Center, the primary criteria include (but are not limited to):
Receipt of a master's degree is required (not education-equivalent)
Experience and interest in working with folks across the lifespan
Experience and interest in working in a community mental health center (or similar fast-paced environment) and integrated primary healthcare doing intervention and assessment
Solid testing experience, including completion of multiple assessment and testing batteries (required, preferred if experience with children, adolescents, and adults)
Experience and desire to work with a low-income population, many of whom have co-occurring addiction, mental health, and medical issues
Interest in receiving a generalist internship experience
Ability to work as a member of an interdisciplinary team in a fast-based setting requiring flexibility
Any interviews conducted outside of the consortium-wide interview day can be completed via teleconference or on-site if it is not an undue hardship to travel. This site may be able to provide some financial assistance to support an on-site visit.
Bowen Center is willing to pay for all associated costs for testing and licensing in Indiana as a Mental Health Counselor for those applicants with enough post-Master's degree experience to qualify. For more information about this process see the page on Indiana licensing information here.
COVID-19 Response
Throughout the pandemic, Bowen has remained committed to patient and staff safety and well-being, including continued employment for staff and continuity of care for patients. Our interns at all locations will be able to continue to accrue internship hours, including patient contact hours, should further outbreaks/changes in the course of this pandemic create extended/additional situations to work remotely. Bowen is also upholding CDC recommendations for social distancing, use of PPE, etc. and adapting procedures and work flows to best protect everyone when in-person services are required.
Their current policy is that fully vaccinated staff have optional mask usage if the vaccination record is submitted to the Infection Preventionist, RN, unvaccinated staff are required to wear a mask. Due to the federal mandate all employees must receive a COVID vaccine unless they receive an approved accommodation. Unvaccinated employees must wear a mask and submit to weekly COVID testing.  See Employment Requirements for additional details. All offices screen incoming patients for symptoms of illness as well as temp checks. Offices are provided disinfectant spray (Virex) and disinfectant wipes to use after each patient service and our office are also sprayed routinely with microbial spray. Hand sanitizer is also widely available in our offices for use at any time. Protocols are visited frequently per recommended CDC and ISDH recommendations. All staff are educated on hand washing and infection control measures and expected to report any symptoms of illness to their director prior to reporting to work. They meet as often as necessary to implement and discuss new changes.